Implementing coding and marking systems as part of a serialisation solution
Speaking to Manufacturing Chemist (MC) Torben Vogt, Pharma Director at Videojet Technologies, answers a series of questions on the topic of implementing serialisation solutions from a coding and marking perspective
MC: How do you at Videojet view the regulatory challenge for the industry and how does Videojet support its clients in this endeavour?
TV: Having clients in more than 130 countries around the world, we are approached by pharmaceutical clients on a daily basis; they look to us for guidance regarding how to address the complexity of coding regulations in their markets and for information on the capabilities of the latest technologies in coding solutions. In our Pharma and Medical practice, we have people with many years of industry experience that can advise and guide our clients in this respect. This also covers key partnerships in the areas of vision, track and trace integration and consulting, which we can bring into the picture to help customers understand the full scale and challenge of implementing serialisation.
MC: How much planning is involved before Videojet starts work onsite?
TV: A significant amount of planning is required to ensure that the client implements the right solution. First, we spend time getting to understand our client's requirements in depth. This includes a variety of areas, both technical and business related. This enables us to help the client specify in detail to the machine manufacturer, the OEM, what coding solution is needed to integrate into the serialisation unit.
When we sell our printers, they are often shipped and installed at the machine manufacturer's plant, so the installation is undertaken by the OEM. In terms of planning, there is, of course, a time factor — to ensure the systems are delivered on time to the machine manufacturer for them to keep to their schedules. Secondly, there is always the consideration in the pharma industry that the installation of new systems and equipment will require a lot of testing, validation and qualification. That needs to be factored into the planning process from the outset.
MC: What key factors affect the timeline when it comes to implementation?
TV: There are a variety of factors that affect the timeline. One is, of course, that the process of implementing a serialisation solution requires the involvement of quite a large part of the organisation. It's not just about implementing a printer, it's about implementing a set of equipment that needs to work together, both from a hardware point of view and also in terms of how it's integrated into the actual software applications.
The process requires a lot of work in regard to integration, testing and validation, and also what we sometimes refer to as change management — writing new procedures, training operators in new equipment, etc. Being thorough and effective when handling change management is key to minimising any negative effect on your Overall Equipment Efficiency (OEE).
MC: How does Videojet advise its clients regarding which products/solutions to select?
TV: As I mentioned before, we first need an in-depth understanding of the customer's requirements. Obviously, the overall requirement is to comply with the regulations in a timely manner; but, there are underlying technical requirements, such as line speed, type of print, type of carton material, etc., that are critical when defining what the best solution to implement is.
One area that is often overlooked is the environmental factor. This relates to the physical conditions that the packages will be encountering from production to end use at the patient level. This information is required to help the client find the right combination of carton material and ink — when choosing ink-based printing technologies — or finding the right type of laser printer.
We also help our clients by describing the business cases for different choices of printing technology. Some clients favour thermal inkjet technology, as it has a lower initial investment when compared with lasers. But then, the consumables are significantly higher with inkjets than with laser, which increases the operational costs with time.
MC: Do you have to follow a strict plan with regard to compliance when implementing the solution?
TV: There is a well-defined sequence of events in place when implementing a serialisation solution, mainly because of the pharma industry's requirements regarding testing, documentation and risk analysis — as well as following Good Automated Manufacturing Process (GAMP) 5 methodology.
MC: There are many factors to consider when implementing a serialisation project such as this. Which three elements would you say are key to success?
TV: A clear strategy and plan from the start, which is endorsed and supported by the executive management team of the company, is a must. This is key to minimise the risk of roadblocks and delays and to understand and agree the overall costs of the programme upfront.
Another key success factor is strong attention to change management early on and the involvement of all affected parts of the organisation. Here, it is important to understand that the majority of the company's functions will be more or less affected by serialisation, as this is significantly more than a manufacturing and IT project. Finally, I would suggest that a strong focus on quality — in both hardware, software and process — is key to ensuring sustainable compliance and efficiency for the company.
MC: How will serialisation benefit manufacturers?
TV: Serialisation enables manufacturers to track every pack manufactured throughout the supply chain. Historically, tracking only took place at batch level, whereas now we can break things down as far as a single saleable unit. This not only enables manufacturers to trace and recall products swiftly and efficiently, if necessary, but also to follow the progress of each shipment to tackle issues such as diversion and counterfeiting.
MC: Finally, are there any downtime issues?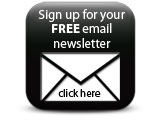 TV: You can't just plug these systems in and carry on with production. You will have to cease production for a period of time. In some cases, if you are very fast, timeframes of 2–3 weeks may be achievable; but, in some cases, it may be up to 2 months. If you take down manufacturing equipment that is running at 89–90% efficiency, for example, then you have to plan carefully to bring in safety stock to cover you while your production is down. If you are down for much more time than expected, then you will run into supply problems with your product. As such, you must plan for this downtime well in advance.
Companies