India targets South Korean generics market
With India entering into the Comprehensive Economic Partnership Agreement with South Korea, there is good scope for improving bilateral trade, particularly in APIs
India is planning to promote its generic exports to the South Korean market. With India entering into the Comprehensive Economic Partnership Agreement with South Korea, traders maintain there is good scope for improving bilateral trade between the two nations, particularly in the case of active pharmaceutical ingredients (API).
The South Korean pharmaceutical market is the tenth largest globally, although the industry is highly fragmented, with almost all the domestic pharmaceutical companies having a strong portfolio of generic products rather than expensive, branded drugs.
Improved intellectual property rights, changing demographics and government support have contributed towards making the South Korean pharmaceutical industry attractive for multinational companies.
The South Korean Government has also affirmed its commitment to driving pharmaceutical research and development and innovations, with a clear 'Pharma 2020 vision'.
According to IMS Health, South Korea has recorded double digit growth rates over the last five years, with the agency predicting a compound annual growth rate of 6.5% until 2015.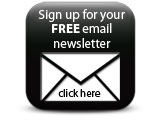 By 2020, the country expects to have invested US$8.9bn into drug development, while setting out clear goals and projects, including open innovation through enlargement of research and development and the collaboration of pharmaceuticals and finance to fund the extensive drug development plans.
Companies