Innojet and Kilian at Interpack 2017
Tableting robot, plus the drying, granulating and coating technology for solid particles all upgraded for the show
At the upcoming Interpack 2017 Romaco Innojet will unveil the newest Ventilus technology for drying, granulating and coating fine solid particles.
The Romaco Kilian Styl'One Evolution tableting robot, too, has been upgraded with a whole set of innovative features.
Ventilus LE series
A new series of Ventilus technology for scale applications has just been launched by Romaco Innojet.
The LE – for Light-Edition – can be supplied in three different versions: LE-D, LE-G and LE-C.
The LE-D series is specifically intended for drying processes while the LE-G is designed for granulating fine solid particles and the LE-C for coating them.
The Premium machines allow the Rotojet – the central bottom spray nozzle – to be exchanged and cleaned without interrupting operation.
Different coating liquids can be applied in this way during a batch process without having to discharge the product.
Romaco Innojet can also provide integrated solutions for wet granulation with an upstream high-shear mixer as well as systems for wet and dry milling.
All components are connected to the Ventilus LE-D fluidised bed dryer via an enclosed material transfer system. Control, data recording and cleaning of the Romaco Innojet processing line take place centrally.
Romaco Innojet will show the Ventilus V 100 LE-C – which combines drying, granulation and coating – at the upcoming Interpack 2017 fair.
The solid particles are fluidised gently in a controlled process based on the air flow bed technology developed by Herbert Huttlin.
The production scale systems in the Ventilus series are designed for batch sizes, 40–1,600 litres. Larger batch volumes are possible on request.
Ventilus V5 with IHD 5 hot melt device
This processing machine dries, granulates and coats powders, crystals, granules, pellets and micro-tablets of any size from 10µm to 2.0mm in batches from 1,500ml–5,000ml.
The new Ventilus V5 can be monitored wirelessly and remote controlled using mobile devices.
The Innojet IHD 5 hot melt device will also be at the exhibit. This CIP-capable device complies with all GMP requirements for coating and granulation with organic waxes and fats.
There is no evaporation during the hot melt process, so processing times are up to 85% shorter. There is also no need to heat the air to dry the product.
The IHD 5 features a design with all components – including the valve block, dosing unit and melting container – integrated in a compact, block-like housing.
This makes it easy to connect the mobile device to the Ventilus V5 whenever this is called for by the formulation.
All laboratory equipment in the Ventilus V5 series can be fitted with the spray heater, essential for hot melt applications. The pharmaceutical hot melt application is also pulsation-free.
Heating the spraying air to 120°C prevents the coating liquid from cooling down in the feeding channels and clogging the spray nozzle.
Styl'One Evolution tableting robot
The compression cycles have been speeded up by more than 60% and the maximum compression force increased to 50 kN to simulate high speed presses.
Compression force profiles for all standard rotary presses can now be determined at full power.
ANALIS, the intelligent PAT software, calculates relevant tableting parameters based on compression force or displacement controlled cycles.
This scalable tableting robot can be used to optimise existing processes or troubleshoot errors.
The redesigned Styl'One Evolution achieves a maximum output of 1,750 tablets per hour in configurations for mono-layer, multilayer or core tablets.
The new models have a fully interchangeable process worktable, which is especially recommended if the products in question are highly abrasive.
Cleaning and maintenance of the Romaco Kilian Styl'One Evolution are now easier; the status lamps and utility connections have been integrated into the machine frame.
The single-stroke press also has a lower height, so that it fits upright through all standard door sizes.
---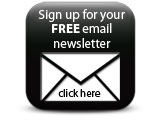 Interpack will be in Dusseldorf, Germany May 4–10, 2017. The company will be in Hall 16, on Stand D15.
Companies