Insulin delivery devices set for growth
According to Frost & Sullivan, several factors have contributed to this trend
While insulin syringes are the oldest delivery method available, they are currently experiencing a decline in use in Europe. According to new analysis from Frost & Sullivan, several factors have contributed to this trend, the most important being the high acceptance and popularity of insulin pens.
The analysis of the European Insulin Delivery Devices Market finds that the market earned revenues of US$1.113bn (Euro 822m) in 2007 and estimates this to reach $1.895bn (€1.4bn) in 2014.
"The synergies created between pharmaceutical and medical device companies will be a key driver of the insulin pens market in Europe," said Frost & Sullivan research analyst Kieu Vuong. "Another significant factor spurring growth is that insulin pens are more compatible with the fast paced modern environment."
To deliver insulin to the subcutaneous tissue, a needle injection is the most straightforward method, but needle phobia is a significant deterrent for patients. "Needle phobia has always represented the biggest restraint to the growth of the insulin syringes market," explained Vuong. "Needle phobia is an issue not only among new users and children but also among adult insulin users."
Perhaps the most effective method to achieve adequate dissemination of insulin for diabetic patients is through promoting co-operation between insulin suppliers and insulin delivery device manufacturers. Currently, only a few big multinational firms manufacture their own devices.
"Accordingly, one of the biggest and most important challenges for manufacturers of emerging insulin delivery devices is to build a close business relationship with pharmaceutical companies," said Vuong. "Insulin pens are a good example of this kind of co-operation."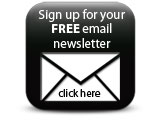 Through cooperative agreements and projects, both companies can benefit from mutual synergies and save on additional capital investments and operation costs, even while extending their product portfolio.
Companies