IntelGenx and RedHill sign anti-migraine film product deal
Biotechnology | Drug Delivery | Finance | Research
RedHill will pay IntelGenx US$2.1m for rights to oral thin film product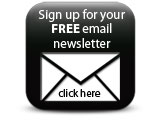 Canadian drug delivery company IntelGenx and RedHill Biopharma of Israel have entered into a co-development and commercialisation agreement for IntelGenx's first oral thin film product for the rapid relief of migraine.

Under the terms of the agreement, RedHill has obtained exclusive rights to IntelGenx's rapidly dissolving anti-migraine oral film product, which is based on the firm's proprietary VersaFilm technology. In exchange, IntelGenx will receive upfront, milestone and external development fees totalling up to US$2.1m from RedHill.

IntelGenx could receive up to 75% of all proceeds including all sales milestones and income from the product worldwide after commercialisation.

Dr Horst Zerbe, president and chief executive of IntelGenx, said: 'This partnership helps validate and accelerate IntelGenx's VersaFilm technology, while providing IntelGenx with additional resources to meet its ongoing strategic objectives in developing additional oral film products.'

Dror Ben-Asher, ceo of RedHill, added: 'We believe the anti-migraine film product based on IntelGenx' VersaFilm technology has significant potential and are committed to completing its development as quickly as possible.'

In the fourth quarter of 2009, IntelGenx announced the results of a clinical pilot study that suggests the firm has successfully developed a product that is bioequivalent to a leading branded anti-migraine therapy.

VersaFilm provides a patent-protected method of formulating in a convenient and discrete dosage form.


Companies