Interview: Building for the future
Robert Misher, SVP of Global Clinical Services at Packaging Coordinators, Inc (PCI), talks to Jane Ellis about the changes he has seen in the pharmaceutical packaging industry during a 30-year career, and its future prospects
Bob Misher
Robert Misher enjoys building companies, as is evident when you look at his career path. And he has a track record of success, having built up several pharma businesses in his 30-year career.
After graduating with a BSc in Chemistry in the 1970s from Widener University in PA, US, Misher quickly decided that he did not want to work in a lab. Instead he took a packaging engineering job and over the next 10 years he learned about pharmaceutical manufacturing at companies including Wyeth and Boehringer Ingelheim.
But after a decade of working in large corporations, he had a 'wild notion' to become an entrepreneur and set up his own company. With the encouragement of his wife and family, in 1991 he founded BlisTech, a clinical supply contract packing organisation. He set up the company with two colleagues – one a former supplier to Boehringer Ingelheim and the other an angel investor. 'We were involved in contract clinical supply and there weren't many companies in the field at that time,' he says.
Over the next seven years, he was involved in directing business operations at BlisTech, including manufacturing, packaging, quality assurance, project management and distribution. He managed the sales and marketing functions and designed and co-ordinated the construction of three cGMP manufacturing units to support the growth of packaging and distribution operations.
The most satisfying part of the job has been developing people and watching them become successful
Misher played a key role in the sale of the company to Oread Inc in 1998 and helped with the integration of the business he had built up into the Oread organisation, becoming President of Oread's Clinical Supply Division. Two years later, the division was sold to Berwind (the owner of Colorcon), with Misher becoming President and General Manager. During this time he led the effort to establish a European component to the former BlisTech business by building a facility in the UK, which provided access to the European, Middle Eastern and Asia-Pacific markets.
The most satisfying part of his job has been developing people and watching them become successful, he says. 'I've been involved in mentoring and nurturing them and giving them a platform from which to grow in their endeavours. It gives me pleasure to think that I have played a part in their careers.'
He enjoyed the freedom that working for himself gave him, and after leaving Berwind in 2002, he founded Misher Pharmaceutical Consulting Services to provide consulting services in the clinical operations, clinical materials supply chain and project management functions for clients such as Schering-Plough (Merck), Pharmanet Development Group, Durect and SciClone Pharmaceuticals.
But in 2003, he was persuaded to join the private company Almedica International with a view to building up the company for a possible future sale. As Chief Operating Officer, Misher took responsibility for the company's contract clinical packaging operating units in North America and the UK and actively participated in the sale of the company to Aptuit in 2005. Aptuit also bought Quintiles in the same year.
When you move on to work with another client, it's like leaving your kids behind
Following the sale, Misher returned to his consultancy, which he says was a dynamic and fun environment. 'I liked the freedom and the versatility and had some great clients.' He admits there is a downside because 'you're not part of a larger organisation and when you move on to work with another client, it's like leaving your kids behind; but I was happy as a clam for five years.'
Having racked up more than 20 years of experience in the clinical packaging area, in 2010 he joined Anderson Packaging, which was setting up a clinical packaging operation. He helped to build and then integrate this business with Brecon Pharmaceuticals in Hay-on-Wye, UK, later to become AndersonBrecon, which was owned by AmerisourceBergen. The clinical packaging business grew into a global operation and later became the whole AndersonBrecon business, which in 2013 was sold to Packaging Coordinators Inc (PCI).
Since then, Misher has been SVP of Global Clinical Services at PCI. With investment from owner Frasier Healthcare, PCI has been expanding and this year bought two companies in South Wales: Penn Pharma, based in Tredegar, and Biotec Services International, headquartered in Bridgend. With these acquisitions, PCI's global footprint expands to 16 facilities across North America and Europe.
Frasier Healthcare also provided US$2m for PCI to build a North American storage and distribution facility constructed in Illinois, supporting global clinical trials. 'There are significant differences between AmerisourceBergen and Frasier Healthcare,' says Misher. 'AmeriSourceBergen is a $85bn publicly traded drug distribution business and AndersonBrecon was a very small segment of that total. Frasier Healthcare is a private company and is focused on growth and providing value for its shareholders. PCI has certainly benefited from this, evidenced in our recent investments and acquisitions.'
The main change has been the globalisation of the pharma industry
Over the years, Misher has come to realise that he is able to embrace change, even though he might not have felt this at the time, and the main change has been the globalisation of the pharma industry. 'I faced change as Anderson Packaging grew and again when AndersonBrecon was acquired by PCI. There was also real change in my day-to-day job, which was becoming much more global.'
Now as part of PCI he is seeing the company grow in geographical reach and in the breadth of services it can offer. It is building a whole new platform with the aim of becoming more of a full service partner. Penn Pharma, acquired in August this year, for example, offers manufacturing and packaging services, in addition to formulation and development. And Biotec (bought just a month later) is known for managing Cold Chain products and refrigerated materials, which are now a major part of the biologics and large molecules markets, as well as supporting Advanced Therapeutic Medicinal Products (ATMPs).
Twenty or 30 years ago the main focus of a company like PCI was on packaging and labelling; now packaging and labelling is part of a greater global logistics focus and orientation. A clinical packaging company today could be working with customers in 30–40 different countries. For Misher, the challenge is how to manage the Cold Chain in all of those countries, cope with poor infrastructure, or very different climates – hot, cold, dry, humid – and unique patient populations. Added to that is the fact that regulations differ in each country, as do the rates of VAT and rules for imports/exports.
'We need to find out how to get into these countries and ask, what do we need to know, before we set up a business in a new country,' he says. 'And also for the patients – how do we help them effectively protect the product from the site where it is dispensed to their home, which may be quite a distance in some remote areas? Our customers rely on us to provide that extra value.'
The patent law should be reviewed for our industry so that we can develop drugs and keep prices reasonable for the patients
He sees a more immediate challenge in the rising cost of drug development, however. Where will the money come from in the future to finance R&D? 'When it can cost $1bn to develop a drug, yet the failure rate is huge with only 1 in 1,000 making it to market, who is going to pay for that?' he asks.
Misher thinks pricing controls are restricting drug development and 'have taken the fuel out of the drug development process'. And he believes the patent law is part of the problem – 'it comes into play far too early in the drug development process; it shouldn't start until the product is ready for commercialisation.'
Misher says: 'In my opinion the patent law should be reviewed for our industry so that we can develop drugs and keep prices reasonable for the patients. But we also need to educate the public who do not understand why their medicines are so expensive. The industry is developing and bringing to market amazing new medicines for diseases that up until now had no known treatment or cure, such as cystic fibrosis, hepatitis, or in the oncology space. These new medicines are truly lifesaving and the general public needs to understand that they are very expensive to develop. We are all in this business to help improve people's quality of life and there is nothing more rewarding than hearing about how we helped support a new medicine that literally saved someone's life.'
We need to educate the public who do not understand why their medicines are so expensive
He does not think it is possible for manufacturing to get any leaner in order to take costs out of the process, but he does think that PCI could help. 'We can help pharmaceutical developers outsource more of their work; we need to become more strategic and become a true partner to them,' he says. 'We're in it together; forming partnerships will allow drug developers to become more flexible and lower costs and in the process they will become more efficient and produce drugs in a less expensive way.'
A good example of such an approach is Quintiles, which partners small biotechnology companies, runs their clinical studies for them, and then negotiates royalties when the product comes to market.
Misher also sees more strategic partnerships between drug developers and contract research organisations (CROs) happening in the future. CROs are becoming more global; building a presence in South America, for example, would be easier for a CRO than a pharmaceutical developer, because a CRO would normally be handling work for more than one client. A pharma developer entering a market from scratch faces much higher risks than a CRO already working in that country. The pharma industry has become dependent on CROs by virtue of the cost and efficiency gains they provide.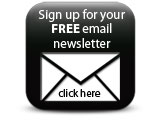 'At PCI we want to expand our services in a similar way to a CRO. Our goal is to offer a complete platform of services so that the industry sees the extra value that we offer and wants to develop more relationships with us. We can help them take their products from the early phases of clinical trials to commercialisation faster,' says Misher.
| | |
| --- | --- |
| 2010 to present | Senior Vice President, Global Clinical Services, Packaging Coordinators Inc |
| 2005 to 2010 | President/Consultant, Misher Pharmaceutical Consulting Services |
| 2003 to 2005 | Chief Operating Officer, Almedica International |
| 2002 to 2003 | President/Consultant, Misher Pharmaceutical Consulting Services |
| 2000 to 2002 | President and General Manager, Berwind Clinical Services |
| 1998 to 2000 | Vice President, Clinical Packaging, Oread Inc |
| 1991 to 1998 | Executive Vice President, BlisTech |
| Education | |
| 1982 to 1985 | MBA, Finance, Drexel University |
| 1975 to 1979 | BSc, Chemistry, Widener University |
Featured Companies