Investment to fast track development of innovative cell therapies
Locate Therapeutics closes £2 million investment round to fast track development of innovative cell therapy programmes
UK based regenerative medicine company, Locate Therapeutics, has closed a £2 million finance package comprising Midlands Engine Investment (MEIF) and Mercia EIS funds.
Underwritten by Mercia Fund Managers, this cash injection will help the firm to fast track its innovative TAOS matrix system and products for spinal fusion and bone regeneration.
Headquartered within MediCity in Nottingham, Locate Therapeutics, a spinout from the University of Nottingham, is leading the way in the development of targeted drug and stem cells delivery systems.
Dr Ian Wilding, Chairman of Locate Therapeutics, said: "We are extremely excited about the potential of our drug delivery technologies to be 'game changers' in the field of regenerative medicine, opening up new products to change the lives of patients with severe illnesses."
"Our company has successfully transitioned from the research to development phase in the last three years and we welcome the backing of Mercia Fund Managers as our investment partner in our journey to commercialisation."
This approach enables surgeons to administer stem cells and regenerative drugs to exact locations within the body to maximise efficacy and eliminate safety issues.
The TAOS injectable scaffold matrix system from Locate is a unique regenerative medicine platform that provides an optimal structure to support tissue repair and can precisely accommodate and promote the actions of regenerative drugs, and emergent cell-based therapies.
The injectable particulate formulation of TAOS is thermally-triggered to solidify into a space-filling open porous depot that supports tissue repair before degrading away.
Locate has additional complementary technologies in cell therapy including Intrastem for intracellular delivery of proteins, nucleic acids and particles into cells.
Julian Dennard, Investment Director at Mercia, said: "To be able to support innovative firms such as Locate Therapeutics is a key driver for Mercia Fund Managers. This is a great example of how finance available through the MEIF can be leveraged with private money to bring needed capital to a potentially high growth life sciences' business."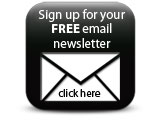 "We look forward to working with Locate Therapeutics and its partners to drive the business forward, allowing patients to benefit from new treatments by building an exciting next generation drug delivery business."
Companies