JHL Biotech announces mechanical completion of its Wuhan biopharmaceutical manufacturing facility
Speed of construction was made possible by commissioning GE Healthcare Life Sciences' modular factory KUBio
Biotech startup JHL Biotech and GE Healthcare's Life Sciences business have announced mechanical completion of JHL Biotech's JHL-1 biopharmaceutical manufacturing facility in the Biolake area of Wuhan, China.
The campus will be compliant with international standards and after site validation is completed this June, the facility will be the largest monoclonal antibody manufacturing facility in mainland China to be constructed around single-use bioreactor technologies.
In a first for the pharmaceutical world, the JHL-1 facility took just over a year to build, which is significantly faster than the three-year development timeline typical for the industry. The speed of construction was made possible by commissioning GE Healthcare Life Sciences' modular off-the-shelf factory, KUBio.
JHL's investments in KUBio and FlexFactories will help meet its need for speed to market across multiple sites
Designed to increase speed to market and reduce capital construction costs, GE's KUBio modular biopharmaceutical factory enables rapid deployment of manufacturing capability. Built in Germany to Chinese, European and American regulatory standards, shipped to and assembled in China at the Wuhan site, JHL-1 will be equipped with GE Healthcare's flexible single-use FlexFactory biomanufacturing platform.
JHL Biotech's Wuhan facility will be used for cell line development, process development, and cGMP manufacturing of the firm's late-stage clinical and commercial products. The facility will also be used for contract manufacturing orders for certain customers.
Jan Makela, General Manager BioProcess at GE Healthcare Life Sciences, said: 'We'd like to congratulate Racho Jordanov on this important step in further realising JHL's outstanding vision for biopharmaceutical manufacturing in Asia.
'JHL's investments in KUBio and FlexFactories will help meet its need for speed to market across multiple sites, increasing patient access to these important medicines.'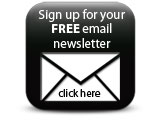 Racho Jordanov, Co-founder, President and CEO of JHL Biotech, added: 'JHL Biotech will make world-class biopharmaceuticals affordable to more people through innovation and consistently high quality. JHL Biotech now has the largest volume of single-use cell culture capacity in Asia with the installation of cGMP manufacturing in our Wuhan facility.'
Companies