Johnson Matthey agrees sale of research chemicals business Alfa Aesar
Subject to typical preclosing conditions, the transaction is expected to be completed by the end of 2015
Johnson Matthey announces that it has agreed to divest its Alfa Aesar research chemicals business to Thermo Fisher Scientific, the world leader in serving science, for £256m in cash, subject to typical post-closing adjustments. The transaction is expected to be completed by the end of 2015, subject to typical preclosing conditions.
Johnson Matthey's research chemicals business, which operates globally under the Alfa Aesar brand, is a supplier of more than 46,000 speciality chemicals to both industry and academic institutions in small-scale research quantities.
It has a global network of operations with eight core sites supported by five standalone sales offices. In total, the business employs approximately 480 people and is part of Johnson Matthey's fine chemicals division.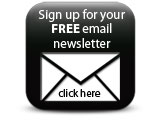 Commenting on the transaction, Julie Butterfield, Global General Manager of Alfa Aesar, said: 'On behalf of Johnson Matthey, I would like to thank the employees of Alfa Aesar for their hard work. I believe this is an exciting step in the further growth of our business and we look forward to working with Thermo Fisher Scientific in the future.'
Featured Companies