Johnson Matthey appoints new chairman
Tim Stevenson OBE succeeds Sir John Banham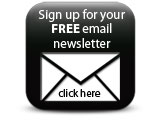 Johnson Matthey has appointed Tim Stevenson OBE to succeed Sir John Banham as chairman.

Stevenson has agreed to join the board as chairman designate with effect from 29 March. He will become chairman at the AGM in July when Sir John retires, having served since January 2006 as a non-executive director and since April 2006 as chairman.

Stevenson has been chairman of The Morgan Crucible Company since December 2006. He was chairman of Travis Perkins from November 2001 to May 2010. He was a non-executive director of Tribal Group from 2004 to 2008 and was latterly senior independent director.

Prior to this, from 2001 to 2005 Stevenson was senior independent director and chair of the audit committee at National Express. From 2000 to 2004 he was non-executive director of Partnerships UK. From 1975 to 2000 Tim held a variety of senior management positions at Burmah Castrol, including chief executive from 1998 to 2000.


Companies