LGC Standards opens high-tech warehouse in Germany
Improves logistics to benefit customers across the globe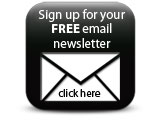 LGC Standards has improved its central warehousing facilities in Wesel, Germany.

All of the Teddington, Middlesex UK-headquartered firm's primary reference standards, certified reference materials, standard solutions, solids and matrix materials are now stored in a high-tech temperature and humidity controlled environment and centralised logistics services have been improved.

LGC Standards says it is now well equipped to fulfil its expansion plans in Latin America, the US, Asia, North Africa, Australia and New Zealand.

The Wesel warehouse will also play a large part in supplying products to LGC Standards' latest acquisition, Industrial Analytical of Johannesburg, South Africa.

Customers will continue to place their orders in one of LGC Standards' seven offices across Europe and receive their invoice in their local currency, while the reference materials will be shipped directly from the central warehouse in Wesel.

The Institute for Reference Materials and Measurements in Belgium, the Reference Materials Institute for Clinical Chemistry Standards in Japan and the National Measurement Institute of Australia have also partnered with LGC Standards to set up consignment stocks in Wesel.


Companies