LIVE FROM CPHI: Stiplastics expands Spoonbox range
New 13ml format spoon for dosing products in liquid form and micro-granules
Stiplastics, a French developer of innovative injected plastic-based medical devices for the health sector, has unveiled its new 13ml Spoonbox dosing spoon.
This latest development follows a number of requests from pharmaceutical laboratories seeking a device with a capacity greater than that of the flagship 8ml and 9ml versions, the company said.
The Spoonbox product, of which Stiplastics produces several million units every year, offers a reliable alternative to the pipette in terms of economics, hygiene and even ergonomics. Quality and reliability are also among its strong points, along with the decorative options it offers, which include pad printing, to bring an element of fun to taking medicines, particularly where children are concerned.
Furthermore, the validation work carried out by the Stiplastics teams means that the Spoonbox can also be used to measure micro-granules. Laboratory Lucane Pharma, for example, has chosen it for a micro-granule product designed to treat a rare disease.
The new Spoonbox follows requests from pharma labs seeking a device with a capacity greater than that of the flagship 8ml and 9ml versions
Stiplastics has also opened its new €2m production site in Saint-Marcellin, France. According to CEO Jerome Empereur, the building has been operational since January and houses an automated assembly unit devoted to the company's pharmaceutical activities, which have been transferred from the Beauvoir-en-Royans site.
The extra space this has freed up has enabled Stiplastics to create a new test centre, providing a dedicated line for performing the injection moulding tests that are crucial to the creation of prototypes. Plans to create new cleanrooms are also in the pipeline and exepcted to be operational by the end of 2016, said Empereur.
He added that the facility would also enable the company to manufacture 'many millions of nasal aspirators annually for Novartis', with whom Stiplastics has a rolling two-year contract.
This investment project is part of the company's development plan, which aims to almost double turnover in the five-year period between 2013 and 2018 to €23m by the end of 2018.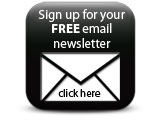 This new production capacity is expected to reinforce the positioning of Stiplastics as a manufacturer of medical devices in the pharmaceuticals sectors both in France and on the international stage, which already accounts for 50% of the company's turnover.
Companies