Leading pharma ingredients event launches in growing ASEAN market
CPhI Southeast Asia promises to offer direct access to the Indonesian and ASEAN pharmaceutical industry and provide the opportunity to gather information firsthand
Leading events organiser UBM Live has revealed further details of the newest event to join its global pharma portfolio. CPhI Southeast Asia (SEA) 2012 is set to make its debut from 10-12 May 2012 at the Jakarta International Expo in Indonesia and is the first trade show and exhibition of its kind to be dedicated to the pharmaceutical ingredient sector in the ASEAN region.
CPhI SEA will provide a meeting place for pharmaceutical professionals to expand their networks in the dynamic ASEAN market. Several high profile international pharma firms will exhibit, including Boehringer Ingelheim, Phapros, and the Mensa Group, along with exhibitors in the steadily growing natural extract sector such as Javaplant and Semarang Herbal. The event will also have support from international organisations Pharmexcil India, the China Council for the Promotion of International Trade (CCPIT) and the China Chamber of Commerce for Import & Export of Medicine and Health Products (CCCMHPIE). To learn more about the line-up, or to register for CPhI SEA, please visit www.cphi-sea.com/.
'The ASEAN pharma market represents huge potential for companies looking to expand operations. Notably, there is strong interest in r&d for generics in this region, which are expected to grow from 8.3% of the total market in 2010 to 12.8% by 2015, when they will be worth US$12.3bn,' said Andrew Pert, UBM Live regional director. 'Beyond generics, the Indonesian Pharmaceutical Association, GP Farmasi, forecasts a market value of $4.9bn in 2012, which represents an increase of 10-12% year over year.
'The growth rate is phenomenal and UBM Live is pleased to debut CPhI Southeast Asia in 2012 to support this emerging market,' he added.
The ASEAN pharmaceutical market has experienced strong growth and a rise in the regional standard of living, which have made it a region of interest for companies looking to explore new business opportunities. The growth has also boosted the import value of pharmaceutical raw materials, which is projected to reach $1.39bn this year, 11-15% higher than last year, according to a recent article in Indonesia Finance Today.
CPhI Southeast Asia promises to offer direct access to the Indonesian and ASEAN pharmaceutical industry and provide attendees with the opportunity to gather information firsthand. The event will feature a zoned format for ease of navigation, with zones for APIs, intermediates, natural extracts, biopharmaceuticals, custom manufacturing, fine chemicals, excipients/formulations, and a general zone for the crossover between the different zones.
There will also be international pavilions to cater to the diverse range of guests from across the globe. Specifically, the China and India Pavilions will offer contact with partners in the greater Asia pharmaceutical market.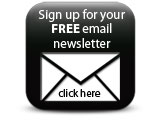 To learn more about the new CPhI SEA event, or to register, please visit: www.cphi-sea.com/.
Companies