Lhasa receives second Queen's Award for Enterprise
At the same time, company gains new Chief Exectutive Officer (CEO) – Chris Barber to take the helm in June
Lhasa, an educational charity which creates silicoprediction and database systems for use in metabolism, toxicology and related sciences, has been awarded the Queen's Award for Enterprise for the second year running.
The award for Innovation is in recognition of Lhasa's development of the statistical-based software, Sarah Nexus.
Sarah Nexus allows scientists to rapidly assess the potential mutagenicity of chemical compounds to aid decisions about their compounds, shortening development cycles, reducing the need for animal testing and leading to the earlier market availability of safe, potentially life enhancing new chemical entities and drugs.
Created in-house and released in 2013, Sarah Nexus, along with Derek Nexus which received the Queen's Award in 2016, is widely used by the pharmaceutical, chemical, cosmetic and related industries.
The Queen's Award for Enterprise will be formally presented by the Lord-Lieutenant of West Yorkshire, at Lhasa's offices in Leeds later this year and representatives of Lhasa have also been invited to a special reception at Buckingham Palace.
News of the award comes as the organisation announces the appointment of a new CEO.
Chris Barber
Chris Barber, the current Director of Science at Lhasa, will take over from Dave Watson as CEO. Watson, who has been CEO since 2005, announced his retirement in January this year.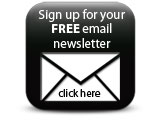 Barber joined Lhasa in 2011 and previously spent 20 years as a medicinal chemist at Pfizer, leading teams that identified clinical candidates across a range of diseases.
Companies