Lilly makes senior personnel changes
Sue Mahony to lead Lilly Oncology while Steve Fry takes her former role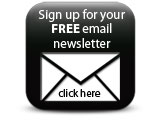 Sue Mahony, currently senior vice president of human resources and diversity at Eli Lilly, has been promoted to senior vice president and president of Lilly Oncology.

In this new role Mahony continues to report to John Lechleiter, Lilly chairman, president, and chief executive, and remains a member of the company's executive committee. She succeeds John Johnson, who resigned last month.

Steve Fry, currently vice president of human resources for two of Lilly's business areas, bio-medicines and emerging markets, will take Mahony's former position. Fry now joins Lilly's executive leadership team and reports to Lechleiter.

Mahony joined Lilly more than 10 years ago after a decade in sales and marketing roles in the UK and Europe in oncology/haematology and cardiovascular medicine for Amgen, Bristol-Myers Squibb, and Schering-Plough. She became general manager of Lilly Canada in 2008 after roles in global marketing and new product development, including a leadership role in the development of Cymbalta.

Fry was the managing director of Lilly's Australian affiliate from 2004–2007, then served in human resources capacities as executive director for the intercontinental region and Japan until becoming vice president for bio-medicines and emerging markets. He joined Lilly in 1987 as a scientific systems analyst in the company's former Greenfield, Indianapolis laboratories, moving into human resources in 1992. Fry became director of human resources for Lilly's UK affiliate in 1998, followed by executive director positions for both Lilly's US affiliate and the pharmaceutical operations area.


Companies