Live from CPhI: Stiplastics introduces Innocap and Securibox
New cap and bottle lines
Innocap TE caps in different colours
French pharmaceutical packaging specialist Stiplastics has expanded its range with Innocap caps and Securibox bottles.
The Innocap product line includes: standard caps in diameters from 18mm to 48mm and 10 Pantone colours, as well as tamper-proof and child-resistant caps with a Tamper Evident (TE) ring, available in a diameter of 28mm.
For the tamper-proof cap, the cap and ring are moulded from a single piece of plastic, providing excellent protection against tampering while remaining easy to open for added convenience. The Tamper Evident ring visibly detaches from the cap the first time the bottle is opened, so users can see at a glance if the packaging has been tampered with. The caps are manufactured in an ISO 8 cleanroom and, with on-line auto centring and high resistance to deformation, are suitable for automated packaging lines.
The child-resistant caps with TE ring feature a push-and-turn child-resistant safety system and are ISO 8317 certified for child safety.
All of these caps are available in a variety of colours and with different types of seals, and can be stamp-printed to meet customers' requirements.
Innocap caps are compatible with Stiplastics' measuring cups, introduced at last year's CPhI.
The Securibox bottles offer a wide range of form factors and capacities ranging from 17mL to 1,800mL. They are suitable for solid, liquid, and paste products. They also have a TE cap with a band that detaches visibly and without forcing on the first try; the snap-on cap closes with an audible click ensuring a leak-proof seal.
There is a broad range of compatible accessories for the Securibox including dosing pumps, applicators and brushes. It is compatible with different types of seals and moisture absorbers (desiccant packets) and manufactured to primary packaging standards in an ISO 8 cleanroom.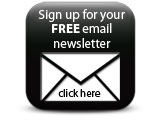 All bottles can be customised on request, and are available in different colours and with four-colour adhesive or screen-printed labels.
Companies