Lonza and BioWa sign cell line technology deal with MedImmune
To improve the potency and efficacy of therapeutic antibodies by enhancing antibody-dependent cellular cytotoxicity (ADCC)
Lonza and BioWa have entered into a licensing agreement with MedImmune, the biologics arm of AstraZeneca.
MedImmune has licensed the companies' Potelligent CHOK1SV cell line technology for use in multiple proprietary antibodies in its pipeline.
Potelligent CHOK1SV is a host cell line for manufacturing recombinant antibodies that combines BioWa's engineered glycosylation Potelligent technology with Lonza's GS gene expression system. The GS system includes Lonza's CHOK1SV host cell line.
Potelligent technology is said to improve the potency and efficacy of therapeutic antibodies by enhancing antibody-dependent cellular cytotoxicity (ADCC), one of the major mechanisms of therapeutic antibodies.
MedImmune entered into a previous licensing agreement with BioWa in 2007 for this technology. The new agreement incorporates Lonza's technology to the existing Potelligent technology.
Karen Fallen, VP Head of Licensing, Lonza Custom Development Services, said the combination of Lonza's GS System with the Potelligent CHOK1SV cell line 'provides our customers with a significant advantage in expression technology'.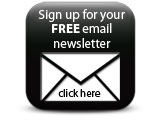 'The combination of the technologies from BioWa and Lonza will help enhance our ability to produce high quantity potent antibodies for preclinical and clinical development programmes, which is a key driver in making better medicines to treat patients,' said Herren Wu, Vice President, Research & Development, Global Head of Antibody Discovery and Protein Engineering, MedImmune.
Featured Companies
See also