Lonza completes purchase of Arch Chemicals
Contract Manufacturing | Finance | Ingredients
Forms Lonza Microbial Control as a result to be headed by Jeanne Thoma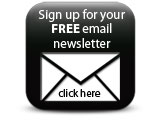 Lonza Group claims to have created the world's leading microbial control business with the completion of the acquisition of Arch Chemicals.

The Swiss contract manufacturer has formed Lonza Microbial Control as a result of the purchase, to be headed by Jeanne Thoma.

The new business is expected to increase r&d and product development spending across its broader product portfolio. Lonza will offer this complimentary range of microbial products and actives to a broader range of customers in both established and emerging markets.

Lonza's subsidiary LG Acquisition Corp offered US$47.20 each for all outstanding shares of common stock of US-based Arch Chemicals. A total of approximately 24,395,876 shares of Arch Chemicals common stock were tendered, representing approximately 95.9% of the outstanding shares of Arch Chemicals common stock.

Stefan Borgas, chief executive of Lonza, said: 'After having built the world's leading pharmaceutical contract manufacturer over the past years, we as of today (20 October), are also the world's leading microbial control business. This step enhances our global footprint, balances our currencies and our business models. We have the willingness and the resources to invest in r&d and applications development for the benefit of all of our customers.'

Upon completion of the merger, Arch Chemicals shares will cease to be traded on the New York Stock Exchange.


Companies