Lonza introduces Light Path
Streamlined process development and custom material supply for discovery to early clinical development
Lonza has launched Light Path: an efficient and focused material supply service offering for early stage development of novel biologics. The new streamlined and minimal scope development and manufacturing services are available for both mammalian and microbial applications.
'Light Path is a collection of basic supply services that give customers a simpler, faster and more cost-effective way to obtain biological material,' said Janet White, head of Lonza Development Services. 'We've designed Light Path for customers whose short-term early stage goals are of paramount importance and who still want access to Lonza's renowned experience, experts, facilities and technologies.'
Lonza has worked over the past few decades to continually improve its microbial and mammalian development platforms; the robustness of these platforms has allowed for a limited and appropriate set of services focused on early development milestones.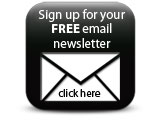 Lonza is offering Light Path to customers worldwide from all five of its biological development sites: Slough, UK; Cambridge, UK; Visp, Switzerland; Hopkinton, Massachusetts (US); and Tuas, Singapore.
Companies