Lonza signs licensing agreement with iPS Academia Japan
Contract Manufacturing | Research
Adds to cell therapy services and products and demonstrates commitment to regenerative medicine
Lonza, a Swiss supplier to the pharmaceutical industry, has formed a worldwide, non-exclusive licensing agreement with iPS Academia Japan, for its induced pluripotent stem cell (iPSC) patent portfolio.
Lonza says the agreement demonstrates its commitment to the field of regenerative medicine and reinforces its belief that iPSCs are a key technology for the cell therapy market.
iPS Academia Japan is an affiliate of Kyoto University and its main purpose is to manage and use the patents and other IP held by the university.
This includes the IP stemming from a discovery made in 2007 by Shinya Yamanaka and colleagues at Kyoto University who became the first team to convert adult human cells to an embryonic stem cell-like state. This process, called cellular reprogramming, generated the world's first human induced iPSC line.
By gaining rights to the iPSC patent portfolio, Lonza is expanding its cell therapy services and products that include process and assay development as well as manufacturing therapeutic cells under current Good Manufacturing Practices (cGMP).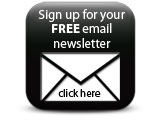 The company will apply its expertise in the manufacture of therapeutic cells to iPSC generation and cell banking. Lonza says this is an important first milestone necessary to bring an iPSC-based therapy to market.
Featured Companies