Lonza signs manufacturing deal with GSK
Biotechnology | Finance | Ingredients
GSK plans to build its own biopharmaceutical plant in the UK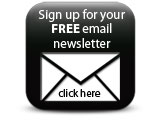 UK pharmaceutical firm GlaxoSmithKline (GSK) and Lonza have signed an agreement under which Lonza will support the ongoing development of GSK's biopharmaceutical pipeline by supplying manufacturing capacity for five early stage monoclonal antibodies.

Swiss drugs industry supplier Lonza will initially manufacture clinical trial batches of five compounds currently in Phase 1 and 2 for GSK.

'We believe this is a critical step in the ongoing and future success of GSK in biopharmaceuticals,' said Ian Tomlinson, head of biopharm research and development at GSK.

'Our goal is to establish a portfolio of biopharmaceutical products that by 2015 consistently exceeds 20% of our r&d pipeline.'

GSK plans to expand its own biopharmaceutical manufacturing capabilities and as part of this agreement, it will work with Lonza to assess options for the design, specification, location and construction of a bespoke biopharmaceutical manufacturing facility in the UK.

'We see this as a relationship that will bring significant benefits to both parties,' said Dr Stephan Kutzer, coo of Lonza Custom Manufacturing.


Companies