Lundbeck secures funding from The Michael J Fox Foundation
Receives DKK5.5m to support two Danish research projects in Parkinson's Disease
Danish pharmaceutical company Lundbeck has been awarded two research grants from The Michael J. Fox Foundation for Parkinson's Research totalling DKK5.5m (€737,363; US$995,000).
Lundbeck will use the funding for two Parkinson's Disease (PD) research projects: the first aims to develop a treatment that addresses the underlying disease mechanisms and has the potential to prevent or alter the course of the disease; while the second will work to develop a symptomatic treatment without the motor side effects that characterise the existing treatment.
The disease-modifying project centres on the alpha-synuclein protein. In all PD patients, alpha-synuclein over time creates changes in the brain, and it has for some time been assumed that disease progression could be slowed by affecting this protein. Lundbeck has now identified a number of antibodies that may bind to alpha-synuclein, and in animal studies one of these antibodies has shown the potential to affect PD positively.
'By affecting alpha-synuclein using antibodies, we may be able to slow the disease, preventing it from spreading to the nervous system,' said Kim Andersen, Head of Lundbeck's research in Denmark. 'In this way, we can prevent the occurrence of adjunct symptoms.
In our project we seek to develop the best antibody for a potential treatment
'We are currently unable to offer treatment affecting disease progression, but treatment with antibodies may prove to have this potential. Although we are now aware that the antibody can slow the progression of PD in animal models, an effective medical treatment is still a long way off, and in our project we seek to develop the best antibody for a potential treatment.'
In the other project, researchers seek to develop a treatment for some of the severe disease symptoms, focusing on an area in the brain that has not previously been investigated. By affecting this receptor, Lundbeck seeks to develop a new type of drug which, unlike existing medical treatments, does not affect the dopamine receptors in the brain, and therefore is expected not to elicit motor side effects.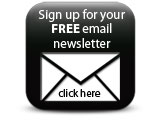 'We are focused on a so-called orphan G-protein coupled receptor in the part of the brain that controls our motor system, which PD has a severe effect on. We already have identified a number of small molecules that control the activity of this protein. We hope that we can use them to develop a new medication to alleviate the motor symptoms characteristic of PD without the side effects of the existing treatments,' added Andersen.
Companies