Lundbeck to buy Chelsea Therapeutics for US$658m
Danish company gains rights to FDA-approved Northera for the treatment of neurological disorders
Danish pharmaceutical firm Lundbeck is to buy US biopharmaceutical company Chelsea Therapeutics International for US$658m (DKK3.5bn), expanding its neurological disorders portfolio.
By acquiring the Charlotte, NC-based company, Lundbeck gains the rights to Northera (droxidopa), for the treatment of symptomatic neurogenic orthostatic hypotension, which has recently been approved by the US FDA.
Northera is the first and only therapy approved by the FDA that demonstrates symptomatic benefit in adult patients with NOH caused by primary autonomic failure (Parkinson's disease, multiple system atrophy and pure autonomic failure), dopamine beta hydroxylase deficiency and non-diabetic autonomic neuropathy.
Lundbeck's existing neurology franchise in the US includes Onfi, Sabril and Xenazine. Potential future products, desmoteplase and Lu AE58054, are currently in Phase III clinical trials.
'The proposed strategic acquisition of Chelsea – and the launch of its lead therapy, Northera – aligns with Lundbeck's core strengths in addressing rare and challenging neurological disorders,' said Ulf Wiinberg, President and Chief Executive of Lundbeck.
Joseph Oliveto, President and Chief Executive of Chelsea Therapeutics, added: 'Lundbeck's expertise in commercialising rare disorder CNS products will enable a rapid and successful launch of Northera into the US market and ultimately will provide added benefit to patients suffering from NOH.'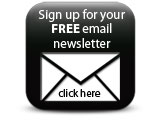 The deal has been unanimously approved by the board of directors of Chelsea, and is expected to close in the third quarter, subject to the tender of a majority of Chelsea's outstanding shares in the tender offer, and the receipt of customary regulatory approvals.
Companies