Lupin Pharmaceuticals appoints Theresa Stevens as Chief Corporate Development Officer
Brings more than 27 years of experience in the pharmaceutical and biotech sector to the company
Theresa Stevens
Theresa Stevens has joined Lupin Pharmaceuticals as Chief Corporate Development Officer for its global operations.
Stevens will take responsibility for global merger and acquisitions and speciality business strategy at the Mumbai, India-headquartered company.
Prior to joining Lupin, Stevens was Chief Corporate Development Officer at Aptalis Pharma.
Before Aptalis, she was with Novartis for nine years and held positions of increasing responsibility including Head, Global BD&L for General Medicines, Executive Director and Head, Global BD&L for Respiratory and Dermatology Business Units and Head US Business Development & Licensing, Life cycle management and generic brand strategies.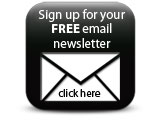 Stevens has more than 27 years of experience in the pharmaceutical and biotech sector with significant experience in managing strategy, corporate development, M&A and licensing.
Companies