MG2 launches complete syringe packaging line
Technology is based on continuous-motion rotary concept featured in the company's capsule filler equipment
The machine has a compact footprint, allowing for efficient utilisation of production room space
Italian pharmaceutical packaging machinery specialist MG2, in co-operation with other three well-known Italian manufacturers, has launched HASTA, with the aim of offering a complete syringe packaging line.
HASTA inserts the plunger rod into the pre-filled syringe barrel using a new technology based on the proven continuous-motion rotary concept used in the company's capsule filling equipment. The machine features a system for screwing the rod onto the plunger stopper, incorporating a patented device, while the transfer of the complete syringes to the downstream machine is performed by means of an extremely compact and original system. Both the syringe barrel and the plunger rod are positively handled throughout their path on the machine.
The machine has a compact footprint, allowing for efficient utilisation of production room space. Despite the reduced footprint, production speed is high – 200 or 400 rod insertions per minute, depending on configuration – thanks to the rotary continuous-motion principles and the compact inserting/screwing head. There is also the possibility to upgrade from 200 to 400 rod insertions per minute, even after the machine has been delivered to the end user.
The technology based on the proven continuous-motion rotary concept used in capsule filling equipment
The modular machine concept allows for a variety of configurations. HASTA is mechanically pre-engineered to accept a back-stop inserting unit, either before or after the rod insertion into the barrel, which can be retrofitted. The machine can also be upgraded with an additional module to insert a safety device. It is also possible to stop the syringe barrel in-feed if the relevant plunger rod is not present.
HASTA incorporates a print & apply (P&A) labeller that includes a vision system to check the data printed on the label, the correct alignment of the label on the syringe barrel and the pre-printing of the label (sampling check).
The correct insertion height of the rod into the barrel is checked by a laser. It is also possible to check coloured rods, with ejection if the colour is not correct. A second P&A labeller can be added to avoid machine stops due to the reel replacement time. Moreover, label printing can be stopped if the rod is not inserted to the correct height.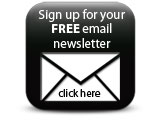 The machine is provided with a user-friendly operator interface for checking machine conditions, production data and to set up the operation and recall parameters. The validation system and the relevant documentation are based on GAMP5 Guidelines.
Companies