MHRA Blog on 'What does qualification of suppliers mean to you?'
Take Advantage of NSF's Supplier Management Training
The UK MHRA recently published a new post, 'What does qualification of suppliers mean to you? Risks to patients and to your business' on the MHRA Inspectorate blog. Recent cases of criminal attempts to sell falsified and stolen stock into the legitimate supply chain have exposed weaknesses in some supplier qualification processes. Read the full post here.
To help you improve your supplier management programs, NSF has introduced a new workshop for 2019 which will look at processes for selecting, introducing and maintaining suppliers using a risk-based approach. At the end of the workshop you will leave with the appropriate tools and management skills needed to increase the value of your supply chain and meet regulatory expectations. Make sure you take advantage of the early bird and multi-delegate discounts that apply.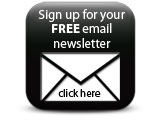 Supplier Management Workshop – 25-26 September, Manchester, UK – Click here to learn more.
Featured Companies