Major new building programme planned for Discovery Park
Growing demand for science manufacturing at hi-tech park, UK minister told
A UK government minister has been told that rising demand for life sciences manufacturing at one of Britain's fastest-growing hi-tech business parks is set to herald a new building programme. Plans are underway at Discovery Park, Sandwich – the complex formerly owned by Pfizer - to replace older factory and laboratory buildings with new.
Paul Barber, managing director of Discovery Park, outlined the plans to Michael Fallon, Minister of State for Business and Enterprise, and MP for Sevenoaks, during his first official visit to the site. The visit was hosted by Laura Sandys, MP for South Thanet. Barber said Discovery Park, now home to more than 70 businesses employing in excess of 1,300 people, had proved so attractive to life science businesses and university research departments that even more modern facilities would be needed.
Pfizer still plays an important role at the site, with more than 600 staff working on the latest medical research. Before scaling down its operations, it invested millions of pounds in state-of-the-art facilities, most of which are now fully occupied. But a number of older buildings are no longer suited to modern needs and are being considered for demolition under a proposed multi-million pound capital investment programme.
Barber thanked Fallon for his support for regional growth funding and for government support for Enterprise Zone status, which have both proved attractive to firms. 'We are very pleased to be able to host a visit from the Minister - the park continues to attract a diverse range of businesses and employment opportunities, with a range of tenants that will provide resilience for the future,' he said.
'The park is providing an important boost for East Kent and beyond, and our focus is on generating opportunities for the future.'
Fallon said how impressed he was by what had been achieved at Discovery Park in such a short time since Pfizer's formal exit in February 2011. He paid tribute to Kent for its management of RGF funding and getting 'money out of the door'.
'Discovery Park is one of the largest business parks in Europe and of huge importance to the local economy. The Government has worked closely with the private sector and local representatives to help ensure its success for the future,' the minister said.
'The site is recovering strongly from the fragile position it faced in 2011 and is now one of the most successful enterprise zones in the country. I'm extremely encouraged that there are now 60 companies on site providing around 1,400 jobs. But the hard work isn't yet done – the ambition is to create 3,000 jobs here by 2017.'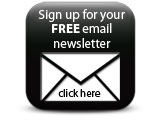 Sandys added: 'I was delighted to be able to show the Minister around the world-class facilities we have here at Discovery Park. The enterprise zone has already experienced great success and it was very useful to discuss its future ambitions and the ways in which the Government can help moving forward.'
Companies