Make your mark with unique device identification
Contract Manufacturing | Packaging
Thierry Protas, Global Pharma Director at Videojet Technologies, looks at how coding and marking plays a key role in the medical device industry through the use of unique device identification
Unique device identification is a system used to identify medical devices entering the healthcare supply chain. Each device (and version or model thereof) will have a designated number assigned by the manufacturer or labeller, which must be added in both machine (AutoID) and human readable form to the packaging and, in some cases, the device itself.
The standards have been developed by regulators such as the US FDA to increase patient safety via the ability to effectively track devices through their distribution and use. In Europe, the European Commission has introduced the European Medical Devices Directive to ensure the health and safety of EU citizens is protected in this area.
As a globally recognised standard, every medical device manufacturer will be required to comply with the regulations, which state that a UDI must be included on device labels and packages, unless there is an exception or alternative stated within the rules.
The system has been designed to identify specific medical devices wherever they are throughout the global supply chain and providing the medical professionals employing the devices with accurate information. This will enhance patient safety due and it will also allow for superior management of medical device recalls.
In addition to the label or packaging being clearly marked, it is important to note that medical devices that are intended to be used more than once, and which will be reprocessed before each use, require a UDI as a permanent marking on the device itself. This is because they will almost certainly be separated from their original packaging after first use.
It is imperative that manufacturers have the correct printing or marking technology in place to be compliant with UDI legislation. The correct method to employ will largely depend upon the substrate that is being marked. Thermal Inkjet Printers (TIJ), for example, have been popular for medical device packaging for many years. TIJ solutions are commonly used to print 2D DataMatrix codes and are ideal for marking onto folding cartons.
Continuous Inkjet is also a versatile solution, capable of printing up to five lines of text as well as 2D and linear bar codes across a wide range of packaging formats and materials, while Thermal Transfer Overprinters are perfect for coding onto flexible films and labels.
For those devices that require permanent marking, laser technology is an obvious choice. The process is non-contact and produces high quality, permanent marks with very few consumables used throughout production.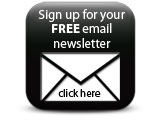 The medical device industry demands the highest quality when it comes to variable coding and to remain compliant, companies must ensure legibility and contrast are second to none, alongside the ability to maintain accurate records for reporting purposes. Through working with Videojet, medical device manufacturers can rest assured that their products are coded accurately, efficiently and at a cost that allows a solid return on investment.
Companies