Making a difference in pharma contract manufacturing
With a plant near Basel, Switzerland, and a heritage of more than 40 years, contract service provider Legacy Pharmaceuticals understands the value of flexibility and experience when producing parenteral and semisolid drugs. Dr Kevin Robinson spoke to Mike Danzi, Chief Executive Officer, to find out more
As an introduction to Legacy, Mike says: "The key message that I'd like to disseminate to the pharmaceutical industry is that we've been a global contract manufacturer of sterile/aseptic and non-sterile pharmaceutical products in liquid and powder form for a very long time, since 1947 in fact. And, true to our longstanding — Swiss — tradition of excellence, quality and reliability in the industry, we've remained very focused on producing sterile pharmaceutical products for the entire 40+ years of our existence."
"Around that capability, there's a whole lot of essential infrastructure that's required. For example, we are FDA approved and we're globally active. We estimate that the products we manufacture on behalf of third parties are sold in approximately 112 countries around the world," he adds. "And, given that our customers are the market authorisation holders for most of the products we make, we're currently in a situation whereby we have very robust capabilities in certain areas of sterile filling, such as vial and ampoule filling, and actually have excess capacity."
As part of our ongoing strategy, he says, we'd like to continue to build on this situation and frame it in the sense that, if you are a company with a product formulated in a vial or ampoule dosage form, and you want to move that out of your current sterile manufacturing environment for strategic reasons, we are ready and able to take that on. In addition, we're also able to transfer new products in late-stage development.
Beyond that key aspect of Legacy's role in the market, Mike was keen to explain that the company has space in their facility to expand and incorporate some of the newer technologies into their service offering. "That's very much part of our goal," says Mike: "but we're not necessarily taking a Field of Dreams approach and assuming that if we build it, they will come. We're certainly keen and prepared to integrate prefilled syringe filling capabilities as well as secondary packaging options such as autoinjector assembly, for example, because — parenthetically — our main area of expertise is biologicals. We understand what's going on in that market and how to work with high value APIs. We've been doing that and successfully serving our customers for more than 40 years!"
He continues: "Plus, as we're involved in the production of sterile dosage forms, we're keeping a close eye on Annex 1. We applaud the fact that the revised version pays credit to new issues such as quality risk management, as well as new technologies and procedures, although we don't have biologic reactors per se. The way we make product is actually derived from biologic material rather than producing it using some of the more esoteric procedures employed by other, larger organisations. We can take what their biologic reactors create and put that product in a vial and/or ampoule for them."
A culture of quality
What's pushing us forward right now, notes Mike, is recognising that the skills we have are valued in the marketplace. "What we do is very much required by a good many people to safely deliver their product. There's a global trend in the industry that the FDA is setting a sterile manufacturing standard that some companies wish to comply with and others don't. Being Swiss and obsessed with quality, we're very much setting our sights on that higher standard. We believe that the desire to adhere to those stringent regulatory requirements will give us a leading edge in the market."
Carole Delauney, Director of Business Development, added: "Around the world, Swiss quality is considered to be an indicator of trustworthiness. Perfection, precision and punctuality are highly valued worldwide … and the Swiss excel in these disciplines. We maintain the highest quality standards, such as excellence in service, reliability, social responsibility and compliance. These are virtues and characteristics that have made Basel known as a pharmaceutical centre and that enable us to be a reliable service provider for our globally active customers."
Niche versus one-stop-shop
Asked about the now ubiquitous discussion regarding whether mega-CROs or their niche equivalents provide a better service, Mike comments: "Legacy is a small, flexible company but still large enough to take care of the very complex needs of our customers. We are well equipped to quickly respond to changes in the pharmaceutical industry and turn them into win-win situations; for instance, Legacy recently helped a new customer to transfer four sterile drug products from another CMO, in parallel, within 5 months from initial contact to validation batch manufacturing. We are agile and customer service focused; our lines can be quickly configured, time to market is a particular strength and we have an excellent staff. Every member of the management team has a profound knowledge of the pharmaceutical industry and brings longstanding intercultural experience to the table."
He explains: "If you're running global supplies for a large company, you want to engage the fewest number of vendors that you can. A single, massive supplier seems like a good solution … but then you have to deal with them and they retain a lot of control. Smaller suppliers can provide a more specialised service in their particular field, and with that comes more flexibility and more negotiating power, putting you in a stronger position with a company that will do a much better job for you."
Also reflecting on the recent spate of collaborations between drug manufacturers and suppliers of process automation solutions, Mike notes that Legacy operates a Six Sigma philosophy and practice policy. "We subscribe to a constant improvement school of thought, with the full and complete understanding that certain improvements require regulatory approval. If a product is early stage and we need to amend or improve a process, the situation is a lot easier. With older or later stage products, the issue becomes more challenging. Whatever the situation, though, GMP compliance is the standard that we prioritise and, if possible, improve on."
Data management is increasingly important, of course, particularly with the new serialisation requirements, he adds. "Tied to the automation and equipment required for us to comply with the new directives, there's the IT component. That's taken a lot of time and effort, and there are a lot of companies out there — who are competitors or smaller than us — that can't afford this technology, which is a concern, and has no doubt played a role in the recent merger, acquisition and consolidation activity in the industry."
Positive outlook
Probing a little more deeply, I asked Mike how the company assesses its value and how it balances customer satisfaction with process optimisation. "That's a delicate question," he tactfully responds: "Both are critical to us. As a customer-focused contract manufacturing organisation, we feel Legacy is very well positioned in today's global industry because pharmaceutical companies are increasingly seeing the need to concentrate on their core competences, such as research, development and marketing."
There's a lot of optimism in the biologics field at the moment, adds Mike, regarding the efficacy of these drugs and their advantages. "Outsourcing is also gaining importance for growth-oriented generics manufacturers. There's a lot of pressure on that part of the industry and a significant amount of regulatory attention, which was designed to increase access and reduce time to market, but has also had the negative effect of drastically reducing stock prices." Overall, though, Mike concedes: "It's an exciting time in our industry … and — for everyone who works with and for Legacy Pharmaceuticals — it will continue to be so for years to come."
In conclusion
Says Mike: "We know that in addition to our manufacturing expertise, factors such as regulatory approvals, cost-effectiveness, technical expertise, quality and consistency of supply are decisive requirements of our customers. Yet, with our proven production facilities and extremely well-trained teams, we offer nearly every integrated solution that can bring our customers competitive advantages."
He adds: "If you're thinking sterile, fill and finish, we want to be at the table when you discuss your needs. As a point of differentiation, we think our definition of full service provider is somewhat broader than most. We can provide a one-stop-shop approach — from API sourcing to delivery to our clients' distribution centres all over the world — which is not overly common but is becoming increasingly required."
To sum up, Mike says: "Our strength is GMP-compliant pharmaceutical manufacture, meeting industry standards that are tailored to meet customer-specific product demands. We focus on a high degree of constructive collaboration with customers, developers and regulators to bring the best possible solution to market in the fastest time possible."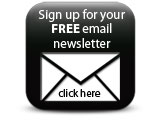 Finally, Mike explains that the company's mission is to provide its employees with safe and secure conditions in which to work and live, be a reliable partner for its clients and customers and, above all, improve the lives of patients. Not a bad legacy at all.
Companies