Malvern Instruments opens new applications laboratory in Brazil
To support strong business growth in South America
Cutting the ribbon: From left to right: Henrique Kajiyama, applications specialist; Edna Alvarez, Latin America sales manager; Brian Dutko, president of Malvern Americas; and José Luis Martínez, director of Latin America for Spectris, at the opening of Malvern's new applications and demonstration laboratories in São Paulo
Malvern Instruments, a UK-based materials characterisation company, has opened a new applications and demonstration laboratory in Brazil.
Located at the São Paulo facility of Malvern's parent company Spectris, the new laboratory will provide pre- and post-sales support to customers across all of Malvern's technology areas, and will augment established particle characterisation demonstration labs elsewhere in Brazil.
The new laboratory will be equipped with instruments spanning Malvern's particle characterisation, protein measurement and rheology systems and will be a valuable resource for the company's Brazilian dealer, Altmann.
The establishment of this new laboratory in São Paulo follows the opening in March of a Malvern facility in Houston, Texas, which serves customers in the US and supports some of the emerging markets in Latin America.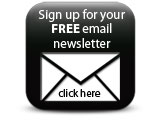 'We have a deep commitment to South America and to ensuring that all our customers there get the most out of their investment in a Malvern instrument,' said Brian Dutko, president of Malvern's Americas Operations.
Companies