Marchesini Group offers ML 643 linear intermittent-motion vial filler/capper
Suitable for handling pharmaceutical liquids
ML 643 linear intermittent-motion vial filler/capper
New from the Marchesini Group is the ML 643 linear intermittent-motion vial filler/capper.
The machine's linear design makes it ergonomic, easy to clean and service, and operators have a complete view of each processing phase of the cycle, from filling through to vial capping/crimping, the Italian packaging equipment specialist says.
The versatile ML 643 is suitable for handling pharmaceutical liquids, to which the laminar flow or cRABS can be set up. The machine can run at speeds of up to 120 (mechanical speed) pieces a minute and can process vials from 0.5 ml to 200 ml.
The filling station can be equipped with 2/4/6 stainless steel or ceramic rotary piston pumps, which can be easily removed for cleaning; alternatively the CIP/SIP type pumps could be used, in addition to mass flowmeters, electro-magnetic flowmeter, and peristaltic pumps.
The basic machine has brushless motors which adjust the filling volume, the stroke of the filling needles, as well as 'no bottle-no filling-no closure'.
Marchesini says dripping of needles is eliminated due to controlled suckback of product after each cycle, which is preset based on the characteristics of the product.
The ML 643 in action
It is possible to have one or two robotised capping stations for screw-on, press-on or crimped caps. The capping unit has two brushless motors to be able to control the application torque with utmost precision.
A servo driven robot in the capping station cuts down on the number of size parts to be replaced and consequently reduces the size changeover times, possibly eliminating them totally if the cap does not change.
The ECO200 cap feeder or other commercial cap feeding systems can be installed (such as circular vibrators or mechanical feeders).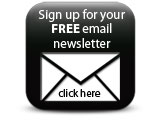 The ML 643 will be on display in September at the PPMA Total Show 2016 at the NEC, Birmingham, UK.
Companies