Marchesini Group to inaugurate new thermoforming hub in Italy
Italian packaging machinery specialist has invested €10 million in the single industrial complex based in Carpi, Emilia-Romagna
Artist's impression of the new facility in Carpi, Italy
Italian packaging machinery specialist Marchesini Group will inaugurate its €10 million thermoforming hub in Carpi, Emilia-Romagna on 15 October.
Once it is up and running, this 14,000 m2 single industrial complex will employ more than 150 people and produce stand-alone machines and complete thermoforming lines for packaging pharmaceutical blisters.
Marchesini will inaugurate its new thermoforming hub in Italy in October
Marchesini's Chief Executive, Maurizio Marchesini, said: 'The facilities in Carpi will be a modern smart factory with industrial production rates but still with tailored products.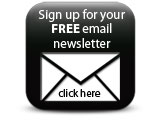 'We will use technologies capable of saving energy and minimising harmful emissions for the environment; each workplace will exploit exclusively Made-in-Italy products and technologies. Not only are we celebrating a new factory in Carpi, but we are also celebrating a place of which we can always be proud.'
Companies