Marlene Leuenberger joins Catalent
Marlene Leuenberger
Catalent Pharma Solutions, a global provider of advanced delivery technologies and development solutions for drugs, biologics and consumer health products, appoints Ms Marlene Leuenberger as General Manager of the company's Somerset, New Jersey drug development center of excellence.
Leuenberger has over 25 years' management experience in engineering, quality operations and plant management within the biotech and pharmaceutical industry, and joins Catalent from Impax Laboratories, where she was General Manager and Senior Director of Operations for its Middlesex, New Jersey facility. She has also held senior positions in operations at LTS Lohmann Therapy Systems Corp., Novartis Consumer Health, Wyeth (now Pfizer), and Procter and Gamble. She received her Bachelor's in chemical engineering from Clarkson University, New York.
"I am delighted to welcome Marlene to Catalent and I am confident that her experience and expertise will complement our efforts in refocusing the site to become our East Coast center of excellence for the formulation and development of important drug compounds," commented Jonathan Arnold, President of Oral Drug Delivery at Catalent. "Along with her technical and leadership experience, Marlene embodies our patient first philosophy."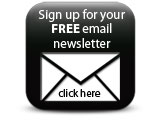 Catalent recently invested in the Somerset facility to create a new drug development center of excellence, focused on preclinical to clinical phase 2b formulation, analytical and manufacturing solutions for orally delivered small molecules. The 265,000 sq ft headquarters and development centre in Somerset has a long track record of successfully developing, launching and manufacturing many oral treatments for leading global innovators. The site houses state-of-the-art analytical labs, pilot and clinical scale equipment including hot melt extrusion and fluid bed processing, and has significant expertise in handling potent and US Drug Enforcement Administration (DEA) compounds for capsules, tablets, minitablets and multi-particulates.
Companies