Martin Mercer becomes President of Lupin's Latin American business
He also takes responsibility for its overall strategy for generics and speciality business in Brazil, Mexico, Venezuela, Colombia and Argentina
Indian pharmaceutical manufacturer Lupin has hired Martin Mercer as its President for Latin America. He will be based at Naples, Florida, US.
Mercer joins Lupin from Astellas Pharma where he was Head of Latin America. Prior to that, he has worked at Valeant as Head of Latin America & International business, as well as at Glaxo in Regional Management positions. He started his career at Glaxo and worked his way through multiple roles of increasing responsibility in various Latin American markets. Other than building and scaling large businesses in diverse geographies of Latin America, Mercer has significant experience in acquisition integration, change management and restructuring, business development and new product development.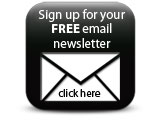 In his new role, Mercer will take full responsibility for the company's Latin American business, including its overall strategy for its generics and speciality business in Brazil, Mexico, Venezuela, Colombia and Argentina.
Companies