Median Technologies appoints CFO to executive committee
Montigny joins Median Technologies with more than 25 years of management committee experience
Median Technologies has announced the appointment of Jean-Christophe Montigny as CFO and a member of the company's executive committee. Montigny succeeds Bernard Reymann, who is stepping down after more than 8 years with the company.
"We are very happy that Jean-Christophe Montigny is joining our company. His experience in supporting the growth of companies such as Median as well as in preparing for a listing on the NASDAQ are decisive factors for our company. Jean-Christophe will be key for the next milestones in Median's stock market and financial history, "said Fredrik Brag, CEO and founder of Median Technologies.
"We would also like to sincerely thank Bernard Reymann for his daily involvement and for more than 8 years as CFO of Median. Bernard was very active in the development of our company and supported all stages after our IPO in 2011. We warmly wish him the best of luck and success in his new personal endeavors".
"I am very honoured to join Median, a company recognized in the field of artificial intelligence linked to health, and enthusiastic about the idea of being able to support this high-level team in a new expansion, innovation, and value creation cycle for the benefit of patients", said Jean-Christophe Montigny.
Montigny joins Median Technologies with more than 25 years of management committee experience, in large group subsidiaries and SMEs financed by venture capital and the stock market.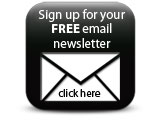 He was involved in the development and acceleration of international growth, in particular, of Biophytis, of which he was the Financial Director and Deputy MD from 2009 to 2019. Jean-Christophe holds an engineering degree from Agroparistech and is a graduate of the Paris Institute of Political Studies (Sciences Po, Paris).
Companies