Meeting the global demand for high quality pharmaceutical packaging
Amidst a flurry of recent announcements at the recent DCAT Week in New York, Dr Kevin Robinson sat down with Dr Frank Heinricht, Chairman of the Management Board of SCHOTT AG, to discover how the company is addressing issues in the pharmaceutical value chain, from glass tubing to packaging and the application of artificial intelligence
Dr Frank Heinricht
"We're making a significant number of new statements during DCAT Week in New York," said Frank, describing the accompanying press releases as a "firework display of activity" that are sending "important updates and information to both our customers and to the wider pharmaceutical community."
With a focus on the key issue of pharmaceutical packaging capacity, "we made a very clear and strong statement that we are going to invest US$1 billion in the business during the next couple of years, up to and including 2025," notes Frank.
"Even better news is that the first $300 million is already on its way," he adds. Giving a little more detail, Frank explains: "We're investing heavily in the pharmaceutical tubing part of the business – more specifically in FIOLAX tubing – to cover the vastly increased global demand; we're also creating a new glass tubing production facility in China, as well as investments in additional tanks and infrastructure in India."
"At the same time, we're committing to the construction of a new production facility for SCHOTT TOPPAC ready-to-use polymer syringes and customised container solutions at the SCHOTT site in Müllheim, Germany, as well as increased polymer production capacity in St. Gallen, Switzerland."
"I should add," he says, "that we're also investing in our US activities with the expansion of SCHOTT's high-value vial product line. This includes the increased production of the newly launched EVERIC pure vials for highly potent drugs, such as biologics or vaccines, as well as the company's iQ platform of ready-to-use vials … both at our facility in Lebanon, Pennsylvania. We're aiming to make Lebanon a centre of excellence for our ready-to-use products."
Overall, the company's production capacity for polymer packaging will see a 50% extension by 2020 and an additional 50% during the next years. "These investments will increase global access to safe medications, while supporting the development of new pharmaceutical products," said Frank: "We expect demand for high-quality pharmaceutical tubing and packaging to remain strong globally and are positioning our investments to supply the pharmaceutical manufacturers that will meet that demand."
Next-generation ultra-pure vials
Talking about innovation, Frank tells me that SCHOTT has introduced a new generation of ultra-pure pharmaceutical vials to meet the exacting drug stability needs of low-fill drugs at DCAT. Designed as a modular concept, EVERIC provides pharmaceutical companies with a unique combination of attributes to package sensitive biologic drugs while supporting the quality requirements of today's fill-and-finish lines. "Sounding a little like Mount Everest," Frank notes with a smile, "we truly believe we've reached some new heights!"
He continues: "We're taking a modular approach and offering a tailor-made product as opposed to a one-size-fits-all one. Using our proven FIOLAX borosilicate glass as the foundation, we're combining innovative aspects such as delamination control to enhance the glass quality and improve the performance of the end product."
"Also, we've added an outer coating that binds incredibly well to the glass surface and enables customers to increase line processing speeds. We've actually spent a considerable amount of time — and money — running mathematical analyses to better understand how we can improve the mechanical parameters and geometry of our vials and increase their physical strength by up to 50%. I won't say unbreakable … but we're pretty close."
Many new pharmaceuticals have exacting packaging requirements to protect against interactions between the drug and the container. The bottom near-heel region of standard vials often acquires a non-homogenous chemical structure during the forming process and is prone to ion exchange, which might potentially harm the drug.
At the same time, the heavy costs of developing and producing highly potent drugs puts pressure on the pharmaceutical filling process to increase yields and reduce waste. "This is exactly what EVERIC does," says Frank: "The new vials ensure drug stability by using the company's approved DC forming process (delamination controlled), which carries the chemical stability and homogenous surface of the glass tubing through the converting process."
"Moreover, the vials are made of an improved borosilicate glass tubing. And, thanks to tighter process control FIOLAX CHR (controlled hydrolytic resistance) glass tubing comes with higher chemical stability while leaving the original glass composition unchanged."
Prefillable glass syringes for biologics
"Our third announcement at DCAT 2019 was the introduction of the world's first lubricant-free prefillable glass syringe," says Frank. To meet the needs of the growing market for biologics that are ultra-sensitive to silicone, which applies to an estimated 10–15% of the pipeline, syriQ BioPure lubricant-free avoids siliconisation of the syringe barrel. Yet, to maintain a consistent gliding force, great emphasis was laid on an accurate geometry.
The new syringes are made of FIOLAX glass tubing that is 100% inspected with the help of a Big Data process named perfeXion, ensuring exact dimensional control and the high cosmetic quality of each tubing. Silicone-free components from partners round out the concept and eliminate the risk of lubricants interacting with sensitive biologics.
For example, these plungers and stoppers feature a PTFE/fluoropolymer barrier to ensure function without lubricant. In addition, syriQ BioPure lubricant-free also features ultra-low tungsten residuals as well as low adhesive residuals in the needle stake to limit the risk of extractables and leachables (E&Ls).
In a previous interview with Dr Nicolas Eon, Global Product Manager for syriQ at SCHOTT, I learned that quite often, pharmaceutical manufacturers opt to use vials instead of prefilled syringes (PFS) to avoid silicon contamination. Nicolas also added, "With syriQ BioPure® lubricant-free, we're enabling a new class of drugs to be manufactured and stored in PFS — a packaging class that offers a great way to save time for both patients and clinicians and reduce healthcare costs."
Questions and answers
Focusing on the investment news, it struck me that the announcement was almost intentionally global. Is this a reflection of SCHOTT's own activities or where growth is driving the market? I ask. "We didn't actually plan to create a whole-world story," says Frank: "However, we do see an accelerating trend of people moving product from the West to countries such as India. Last year, demand for our containers in that area increased immensely (30%); so, with that growth showing no signs of slowing down, we're simply following our customers."
"In addition, the Chinese government recently advocated a move away from the low borosilicate glass (so called 7.0 glass type) to higher quality material for parenteral applications and thus has decided to use the middle borosilicate glass (so called 5.0 glass type), which is already well established globally."
"And, of course, we're seeing more and more companies moving to ready-to-use packages, where we deliver product that is already sterilised and sealed, so that it is very easy for them to do the filling part. Plus, we're very aware that filling volumes may decrease as a growing number of biopharmaceutical drugs reach the market. This means that filling lines are changing, requiring more flexibility, etc., which is something we're looking at in our US competence centre."
"I'd like to think that SCHOTT is driving these trends, but the reality is that we're following them and responding to market needs as quickly and effectively as possible," says Frank.
I suggest that the movement towards lower filling volumes tracks nicely with the development of increasingly potent actives. "Absolutely," says Frank: "This very much mirrors our ready-to-use philosophy — in association with careful handling and high-end packages; for example, the sales associated with a single container of a potent therapeutic is orders of magnitude greater than that of a commodity product."
And, notwithstanding that oral solid dosage forms remain the most popular delivery choice for a wide range of pharmaceuticals, I ask whether the rise of biologics and potent drugs is boosting the use of parenteral administration to higher than previously established levels.
Admittedly answering in an indirect fashion, Frank says: "We are actually seeing quite strong growth in this market, particularly during the past two years. Normally, we'd expect an increase of 3–5%; but, recently, the numbers have been far greater … especially in geographies such as India and China. I wouldn't want to make any firm forecasts, but I do believe there is an ongoing shift within the industry."
Market reaction
Responding to an enquiry regarding how the announcements have been received at DCAT, Frank tells me: "Our customers seem to really appreciate the news. Currently, there's a huge increase in the demand for tubing in the pharmaceutical sector and we appear to be the only company that's publicly announcing new investments in melting tanks, increasing capacity and actually addressing this requirement to ensure an uninterrupted supply of material. Feedback has been very positive, especially about the finance, the modular approach we're taking with EVERIC and, likewise, the benefits of BioPure."
Referring back to previous conversations with Dr Eon, I note that many of SCHOTT's innovations are designed to help the end user, the patient, as well as manufacturers within the pharmaceutical industry. "This is certainly true for syriQ BioPure®," says Frank: "If we can make life easier for patients by reducing interference issues with the lubricant, enabling the delivery of purer medicines and decreasing the risk of side-effects then, yes, our products could certainly act as an enabler of use for complex molecules."
Looking to the future
As if the DCAT news wasn't enough, I ask Frank what's next on the company's agenda. Amidst a peal of laughter and thanking everyone involved for all the recent achievements, Frank does acknowledge that there is always more to do. "In particular," he says, "we will continue to invest in coatings, both internal and external, especially for drugs with an aggressive pH value, and to support specific features."
"We're also looking into the use of artificial intelligence (AI). As an industry, we're generating billions of points of data every month and, currently, we're using this information to better control our processes — which is then enabling us to develop improved products by applying more precise tolerances. A great example of this is syriQ BioPure; we're able to manufacture very precise tubing, which enables the gliding force within the syringe to remain stable. With less precise tubing, the gliding force can vary and the performance is less than optimal."
"Using Big Data and applying this to our process control systems (at a CPK level), we've been able to implement a zero-silicone product. Building on developments such as this, improving our production processes and further using AI, we're continuing to reduce the tolerance levels even more and use the acquired information to create a closed loop environment with our customers, share the data and help them to further enhance their own products."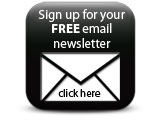 In conclusion, Franks notes: "We are one of the few companies using AI as a current and future enabler of pharmaceutical containers. And, at the end, as we mentioned earlier, the ultimate beneficiary will be the patient."
Featured Companies