Merck Millipore and PharmaCell to accelerate commercialisation of safe stem cell therapies
Will evaluate Mobius bioreactor platform for expansion of HepaRG cells
Merck Millipore, the Life Science division of Merck KGaA, is to collaborate with Netherlands-based CMO PharmaCell to develop large-scale expansion and harvesting of HepaRG cells using Merck Millipore's Mobius bioreactor technology.
The companies will work together to produce protocols and methods for the efficient expansion, harvesting and use of HepaRG cells in support of the BALANCE project, which is funded by the Seventh Framework Programme of the European Committee and aims to create bioartificial livers.
Merck Millipore says large-scale methods to produce cells have typically been manufactured in multi-layer flasks. Bioreactors provide a method that can meet the needs of large-scale production for safe and effective delivery of cell-based therapies. Ultimately the project is expected to deliver scalable expansion and harvesting devices, validation methods and associated protocols for the production of large-scale stem cell therapies.
'As more cell-based therapeutics progress towards clinical testing, the consistency, quality and reproducibility of large-scale culture systems become an imperative,' said Robert Shaw, Commercial Director of Merck Millipore's Stem Cell Initiative. 'The ability to ensure that a population of cells can be reproducibly produced in a manner that can be validated is critical to the success of clinical applications. The technologies developed as part of this collaboration will help enable this and move the field forward.'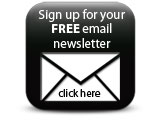 Alexander Vos, Chief Executive of PharmaCell, added: 'Merck Millipore's world-class technical expertise in bioreactors combined with PharmaCell's advanced know-how in culturing human cells positions the team well to create solutions to overcome some significant technical hurdles in the field and lower future cost of goods sold for our clients.'
Companies