Merck appoints Maya Martinez-Davis as Global Head of Oncology
Her role will include defining global oncology strategies and delivering therapeutic launches
Maya Martinez-Davis
Merck has appointed Maya Martinez-Davis as Global Head of Oncology Franchise for its biopharma business. She reports to Rehan Verjee, Chief Marketing and Strategy Officer of Merck's Healthcare business sector, and is based in Billerica, Massachusetts, US.
In her new role, Martinez-Davis' responsibilities will include defining integrated global oncology strategies, and delivery of therapeutic launches, starting with Avelumab, an investigational anti-PD-L1 antibody initially discovered and developed by Merck, and currently managed under an alliance with Pfizer. The first potential commercial launch for Avelumab is expected in 2017.
Prior to joining Merck, Martinez-Davis was a senior executive with Pfizer for more than a decade, delivering on therapeutic area portfolio strategies, in-market growth strategies, and major launches. Before Pfizer, she held senior- and director-level positions with Aventis Pharma in oncology.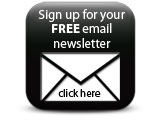 Martinez-Davis replaces Andrew Schiermeier.
Companies