Mettler-Toledo offers X-ray inspection for tall, rigid containers
X37 Series offer higher detector sensitivity and reduced energy options, the company says
The X3710 uses a 20W X-ray generator, offering the same precision as a conventional 100W device without having an impact on high levels of contamination detection
Mettler-Toledo Safeline X-ray has extended its inspection systems with the X37 Series for monitoring tall, rigid containers, including cartons, doypacks, plastic and glass containers and metal cans.
Available in a number of alternatives for pharmaceutical and food manufacturers, the X37 Series can be configured with different detector sensitivity options supported by a range of power generators to detect and reject contaminants such as metal, glass, calcified bone or high-density plastics.
To suit a variety of tall, rigid packaging applications, manufacturers can choose between a 0.4mm and a 0.8mm detector diode. The 0.8mm detector technology is said to be five times more sensitive to X-ray than traditional systems, ensuring unparalleled precision in the contaminant inspection of food and pharmaceutical products. For the inspection of composite cans, cartons, tubes, doypacks and plastic containers, for instance, producers can select a 20W generator, which can result in a significant reduction of power consumption and cooling requirements, as it offers the same precision as a conventional 100W device.
'Traditionally, food processors have needed to implement high power X-ray systems to inspect cans or glass containers at high speeds, sometimes in excess of 1,000 products a minute,' says Daniela Verhaeg, Marketing Manager SBU X-ray Inspection, Mettler-Toledo Safeline X-ray.
Food and pharmaceutical manufacturers can substantially reduce operational costs
'The X37 Series, with its new detector technology and class-leading inspection software, is able to offer equal or, in some cases, improved detection levels while typically only needing one fifth of the standard X-ray energy power consumption. Consequently, this allows food and pharmaceutical manufacturers to substantially reduce operational costs while also maintaining the utmost level of safety and quality for their products.'
The new X-ray range can be configured to the particular needs of a specific production facility. Manufacturers can, for example, select different high-speed reject systems to match their production needs and guarantee easy and effective product rejection.
Suitable for a range of product types, the system is available with fully adjustable pusher and air blast options with a large vision window on the tunnel and chute. An optional removable roller track in the reject chute can also be installed to ensure that products slide down the chute gently and to facilitate easy cleaning.
While the standard system is available in a number of different configurations, Mettler-Toledo Safeline X-ray also offers manufacturers the option to develop bespoke models to meet their individual requirements.
As the X37 Series range can easily be integrated onto existing customer lines, manufacturers can maintain high volume production targets and do not have to reduce line speeds. Optimum product inspection is achieved at high throughput levels of up to 1,800 containers a minute, depending on product configurations.
The X-ray systems are capable of simultaneously performing additional quality control checks, such as assessing the fill level of products, measuring the head space, detecting missing caps on plastic bottles, identifying agglomerates, such as flavour and powder lumps, and inspecting for packaging defects.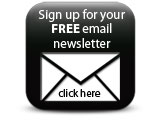 All models of the X37 Series are hygienically designed, providing a robust system fit for all applications. The X37 Series is IP65 rated as standard but may be upgraded to IP69, making the system suitable for harsh wash down environments. The hygienic design is further enhanced by sloping surfaces to allow water to run off easily after wash down.
Companies