Moberg Pharma's fungal nail product approved in China
Region expected to be an important contributor to revenue and profit this year
Moberg Pharma's partner, Menarini Asia Pacific, has received approval for Moberg's fungal nail product in China. Launch preparations in several markets are progressing ahead of plan.
Moberg Pharma's distribution agreement with the Menarini Group, a top 40 global pharmaceutical company, includes Italy, China and eight countries in South East Asia. Menarini has in addition initiated launch activities in Malaysia, Singapore and Hong Kong and preparations are ongoing in other markets.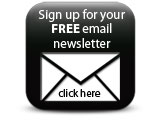 'Assuming successful launches, the region will be an important contributor to revenues and earnings from 2015 onwards,' said Peter Wolpert, CEO of Moberg Pharma.
Companies