Mocon adds two account managers to US team
To help customers improve package performance and speed to market
Matt Dammann
Mocon, a manufacturer of package integrity instrumentation, is expanding to provide enhanced services to US-based and multinational healthcare companies.
The company is adding two US-based healthcare industry professionals, Matt Dammann and Ryan Holland, to provide additional support to pharmaceutical, medical device, biomedical and related companies. The objective is to help customers improve package performance and speed-to-market while minimising costs.
Ryan Holland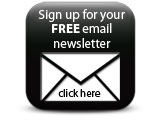 'Both Matt and Ryan have a significant amount of hands-on experience with medical and pharmaceutical customers. By adding them to the team, we've expanded our ability to guide those companies in reaching their objectives,' said Ed Emerson, Mocon's Healthcare Industry Business Development Manager.
Companies