Mocon announces new VP of Engineering and Manufacturing
Michael Barto joins the US instrumentation and testing firm
Michael Barto
Mocon, a Minneapolis, US-based provider of permeation instrumentation and package integrity testing, says Michael Barto has joined the company as Vice President of Engineering and Manufacturing, a newly created position.
Barto brings 20 years of experience in new product development, engineering, manufacturing, operations and testing with well-known controls and fluid power companies to his new role.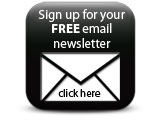 Most recently, Barto held director of sensor and magnetic flow meter technology positions at Emerson Electric, Rosemount. There he led global sensor, transmitter and software new product development activities. Previously, he was with JEM Technical in operations and manufacturing, as well as Chief Engineer for New Product Development at the Tennant Company.
Companies