Modular MES system controls Lonza Biotec plant
Pilot system in Czech Republic necessary to meet increasing demands for microbiological products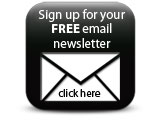 Felten has designed and implemented a manufacturing facility for Lonza Biotec in the Czech Republic, in partnership with Products4Automation, based in Sutton Coldfield in the UK.

The new multi-product manufacturing facility has increased the company's fermentation capacities by 50%.

A web-based Pilot manufacturing execution system/weighing and dispensing system (MES/WDS) from Felten controls the combined production management and weighing system at the plant.

The German company designed and implemented the Lonza system in just six months, using Pilot software modules that combine hardware from different suppliers into one homogeneous system.

The system is fully open for future expansion, and has the potential for SAP connection in the near future.

Lonza's investment in the new facility was necessary to meet increasing demands for microbiological products for pharmaceutical applications, and also human nutrition supplements.

When selecting the system platform, Lonza attached great importance to efficiency, scalability and the widest system capabilities. In addition, the company wanted a system that would provide transparent process workflows and optimised processes to enable the maximum in cost saving, delivering a quick return on investment (ROI).

The company employs more than 350 people at the plant, which specialises in the production of API intermediates and L-carnitin.

The Pilot system complies with FDA and cGMP regulations and provides an integrated solution that connects business order processing from enterprise resource planning (ERP) systems with automation control systems.

As the software is implemented as a web portal, any business-relevant data and processes are made available company wide.

The WDS allows weighing to be performed concurrently on as many weighing stations as required. The use of barcode scanners to identify equipment and products enables easy and quick input.

Any interventions and alarms are recorded in an audit trail and documented in the weighing protocol. In integrated mode, the Felten system at Lonza is connected with the batch system, the distributed control system (DCS) for reports regarding raw material usage, and with an Oracle database for central storage and documentation of the weighing process.

The weighing area receives its information via a direct interface from the DCS, which decides on the batch recipe and which material has to be weighed, filled and transferred to the fermentation reactor.

Subsequently, WDS reports the actual quantity of material used back to the DCS. The weighing server is connected with the Oracle database, in which any data is finally stored and available for long term archiving.

The user is guided through the production process by a series of dialogues via handheld PCs, which also connect with the server online.


Companies