Movianto expands European logistics for Daiichi Sankyo
The logistics firm will undertake diverse specialised services along the supply chain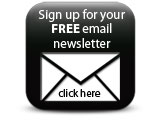 Specialist pharmaceutical logistics firm Movianto has expanded services for Daiichi Sankyo Europe to Austria, Spain and the UK. Furthermore the existing cooperation in France will continue.

In addition to the storage and distribution of Daiichi Sankyo's products, Movianto will undertake diverse specialised services along the supply chain in these countries.

Movianto will store Daiichi Sankyo pharmaceutical products in the warehouses of its subsidiaries from where wholesalers will be supplied.

The Japanese pharmaceutical firm has been relying on Movianto for its logistics in France for many years. In France and the UK, Movianto will handle storage and transport as well as complete order-to-cash management. In Austria and Spain, Movianto will also be responsible for the distribution of Daiichi Sankyo's promotional materials.

Movianto provides the pharmaceutical, biotechnology and healthcare industry with logistics and distribution solutions across a network of 12 European countries.


Companies