Multiple myeloma – ixazomib
An orally available therapeutic is being developed by Takeda
Ixazomib
The proteasome is the machinery by which cells get rid of proteins that are either damaged or not needed. It breaks them apart using proteolysis to split the peptide bonds. It also represents a potential cancer target, as disrupting its activity can cause apoptosis selectively in fast-growing tumour cells. A handful of drugs that act in this way are already on the market, including bortezomib and carfilzomib, and another, ixazomib, is being investigated by Takeda.1 Unlike its predecessors, it is orally available.
A Phase I trial was carried out in 60 patients with relapsed or refractory multiple myeloma, who had undergone a median of four previous treatment regimens, including bortezomib, lenalidomide, thalidomide and carfilzomib.2 Subjects were given ixazomib as a single agent in doses of 0.24 to 2.23mg/m2 on days 1, 4, 8 and 11 of a 21 day cycle. Two subjects on the highest dose experienced dose limiting toxicities, one grade 3 rash and the other grade 4 thrombocytopenia, and the maximum tolereated dose was 2.0mg/m2, given to 40 patients in expansion cohorts. In all, 88% of subjects experienced drug-related adverse events, notably nausea, thrombocytopenia, fatigue and rash. Among those 55 patients evaluable for response 15% achieved at least a partial response, and 76% at least stable disease.
In an open label Phase I/II study, 65 patients with newly diagnosed with multiple myeloma were given oral doses of ixazomib on days 1,8 and 15 of a 28 day cycle, plus daily 25mg doses of lenalidomide for the first 21 days and 40mg dexamethasone on days 1, 8, 15 and 22.3 Up to 12 cycles were given to the subjects. In the Phase I part of the trial, escalating doses of 1.68–3.95mg/m2 were given to determine the preferred dose for the Phase II part, and 50 of the subjects continued through to Phase II. The maximum tolerated dose was 2.97mg/m2, and the recommended dose for Phase II set at 2.23mg/m2. Serious adverse events included skin and subcutaneous tissue disorders, neutropenia, thrombocytopenia and drug-related peripheral neuropathy. Five subjects discontinued as a result of adverse events. Of those 64 patients evaluable for response, 37 had at least a very good partial response.
While it is furthest advanced in multiple myeloma, other indications are being looked at. For example, a Phase I dose escalation study looked at its effects in 30 patients with relapsed or refractory lymphoma patients who had received at least two previous therapies.4 They were given intravenous ixazomib in doses of 0.125–3.11mg/m2 on days 1, 8 and 15 of 28 day cycles, and the maximum tolerated dose was found to be 2.34mg/m2. Five of the 26 evaluable patients achieved a response, including one complete and three partial responses out of 11 patients with follicular lymphoma, and one partial response out of four patients with peripheral T-cell lymphoma. Sustained responses were seen in two heavily pretreated follicular lymphoma patients, who were given at least 32 cycles. It was generally well tolerated.
Phase III trials are now under way, four in multiple myeloma, and a fourth in refractory systemic light chain amyloidosis.
References
1. P.G. Richardson et al. Future Oncol. 2015, 11, 1153
2. P.G. Richardson et al. Blood 2014, 124, 1038
3. S.K. Kumar et al. Lancet Oncol. 2014, 15, 1503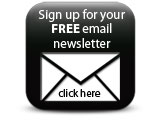 4. S.E. Assouline et al. Blood Cancer J. 2014, 4, e251
Companies