NEOMED creates new biologics and vaccine centre of excellence
NEOMED-GSK partnership will provide opportunities for new discoveries and new jobs
NEOMED has launched the Biologics and Vaccine Centre of Excellence in Laval, Canada, under a proposed partnership with GlaxoSmithKline. The Centre will be unique in Canada and GSK has committed US$47m towards its establishment.
'We are extremely happy to announce the creation of NEOMED's biologics and vaccines division, a Centre of Excellence that will build on the scientific heritage of GSK and the successful business model of the NEOMED Institute research hub,' said NEOMED President and CEO Max Fehlmann. 'This Centre will allow Quebec to generate significant economic benefits and offer many companies in Quebec, Canada and abroad access to state-of-the-art facilities and to an expertise of exceptional quality.'
Since its inception in 2012, the NEOMED Institute has been able to attract 175 people working in 23 independent small and medium-sized companies focusing primarily on the development of small molecules. These companies have transformed the way R&D is conducted through collaborative partnerships. The GSK-proposed partnership will ensure that the expertise remains in Montreal. It will allow both the preservation of 50 jobs and the eventual creation of new positions. It will also increase opportunities for new discoveries to make the necessary step toward commercialisation.
The new NEOMED biologics and vaccines division is structured around three distinct and fully integrated pillars:
the transformation of the GSK research facility, and its high-tech laboratories and equipment, into a multi-tenant hub of small and medium-sized enterprises specialised in this important area of expertise
the creation of a specialised contract research organisation (CRO) that will market its biology and clinical immunology services to the business community and to GSK for at least three years
the creation of an exclusive partnership between GSK and NEOMED to share risks and benefits on existing biologic and vaccine projects.
'This partnership demonstrates the value of the NEOMED Institute and the open, collaborative environment that has been created in Montreal,' Max Fehlmann said. 'It also illustrates GSK's commitment to supporting science in Canada, building on many existing collaborations with organisations across academia and industry.'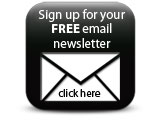 'We are very pleased to partner with NEOMED to create a unique Biologics and Vaccine Centre of Excellence,' said Paul Lirette, President, GSK Canada Pharmaceuticals. 'It enables GSK to look externally and develop collaborative partnerships to optimise R&D, and represents the dawn of a new and promising era for pharmaceutical research in the Montreal region.'
Companies