NSF focuses on regulatory affairs for QA and QPs with March workshops
One of the primary roles for QPs (Qualified Persons and other quality professionals) is to make sure that the products released for sale are in compliance with the requirements of the marketing authorisation (MA) for that product.
It therefore follows that QPs need a solid understanding of how MAs are constructed and applied for initially and how they are kept up to date by the submission of variations. The following two workshops are designed for QPs and QA to ensure that they have a firm understanding of these two areas.
The workshop on Marketing Authorisations will cover:
Regulatory agency expectations on the data that should be included in an e-CTD
What can (and often) does go wrong when too much/the wrong information is registered
The role of the QP/QA in managing what is registered
New/emerging CMC requirements – what's coming up?
The workshop on Variations will cover:
Regulatory agency expectations on the data that should be included in variation
The categorisation of post-approval changes; e.g. 1A, 1B, Type 2 in EU and CBE0, CBE30 or prior approval in USA
The need for the QP/QA to be kept informed regarding post-approval changes via an effective change control process
New/emerging expectations arising from ICH Q12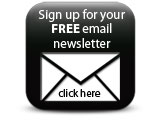 Places on these workshops are limited to allow for maximum discussion and interaction. Follow the below links for more information and to book a place:
Featured Companies