Nanobiotix partners with the Providence Cancer Institute
Nanobiotix announced it will begin a pre-clinical collaboration with Providence Cancer Institute to study Nanobiotix's lead product, NBTXR3, a first-in-class nanoparticle designed for direct injection into cancerous tumours and activation by radiotherapy
Nanobiotix is a late clinical-stage nano-medicine company pioneering new approaches to the treatment of cancer.
The collaboration with Providence Cancer Institute, located at the Robert W. Franz Cancer Center in Portland, Oregon, one of the world's leading oncological research centres, will provide essential preclinical data on the ability of NBTXR3 activated by radiotherapy to induce an anti tumoural immune response.
This is an in-depth study into the early immunologic mechanisms, triggered by nanoparticles activated by radiotherapy compared to radiotherapy alone and their impact on tumour control, survival and metastasis spreading.
Marka R. Crittenden, MD, PhD, radiation oncologist and director of Translational Radiation Research at the Robert W. Franz Cancer Center will lead the programme.
"Promising pre-clinical data suggests that nanoparticles combined with radiotherapy enhance tumour-specific immune responses and lead to an abscopal response, priming a patient's immune system to attack cancer cells outside of the radiotherapy target area," she said.
"Furthermore, we are absolutely delighted to partner with Nanobiotix to advance our research on this phenomenon and the role NBTXR3 can play in immuno-oncology."
The collaboration between Providence and Nanobiotix will take place over the course of one year and will evaluate the use of NBTXR3 activated by radiotherapy in pancreatic cancer models (in vitro and in vivo).
Pancreatic cancer is a disease with a substantial unmet medical need, poor response to standard of care and is the third leading cause of cancer mortality in both men and women in the US.
Pancreatic cancers have a non-immunogenic tumour micro-environnement, known as 'cold tumours' and often have a poor response rate to immuno-therapies.
The results of this joint programme will enable the potential to explore future use of NBTXR3 in immuno-oncology as well as its potential to control metastatic disease.
In parallel, the company has received the approval of its investigational new drug (IND) and will launch its first clinical trial combining NBTXR3 with immune checkpoint inhibitors in the US with a multi-arm trial targeting a sub-population of advanced lung cancer patients and head and neck cancer patients.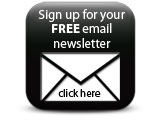 Nanobiotix's immuno-oncology combination programme opens the door to new developments, potential new indications and important value creation opportunities.
Companies