New CEO of Avista Pharma Solutions is named
Patrick Walsh will lead the business which includes Avista Pharma and Accuratus Labs
Ampersand Capital Partners has appointed Patrick Walsh as Chief Executive of Avista Pharma Solutions and Accuratus Labs. Ampersand, a healthcare-focused private equity firm based in Wellesley, MA, US announced the acquisition of Avista Pharma by its portfolio company Accuratus Labs from Array BioPharma last month and recruited Walsh to lead the combined business.
In conjunction with this appointment, Eric Hess has been named President and Chief Business Officer of the Accuratus Labs business unit.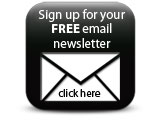 Walsh has more than 30 years of experience building contract development and manufacturing organisations serving the pharmaceutical industry. He will focus on expanding the service offerings of the combined business and evaluating additional acquisition opportunities. He has led several high growth organisations over the course of his career including as CEO of AAIPharma Services, CEO of Kadmus Pharmaceuticals, and President and COO of Gensia Sicor. In addition to his executive experience, Walsh has served on the boards of directors of various companies in the pharmaceutical, biotechnology, and contract service and manufacturing industries.
Companies