New Executive VP at Recipharm
Contract Development and Manufacturing Organisation, Recipharm, has appointed Henrik Stenqvist as Recipharm's new Executive Vice President and Chief Financial Officer.
He will be based at the company's headquarters in Stockholm, Sweden. Henrik Stenqvist brings 24 years' finance and management experience to Recipharm.
Prior to joining Recipharm he served as CFO of the Meda Group and held other leading finance positions in the pharmaceutical industry. He holds a degree in Finance and Business Administration from the University of Linkoping, Sweden.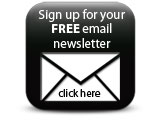 Thomas Eldered, Chief Executive Officer of Recipharm, said: "Henrik's extensive experience and perspectives in finance, business and strategic development in the pharmaceutical industry make him a great fit for Recipharm as we continue on our strong growth path."
Companies